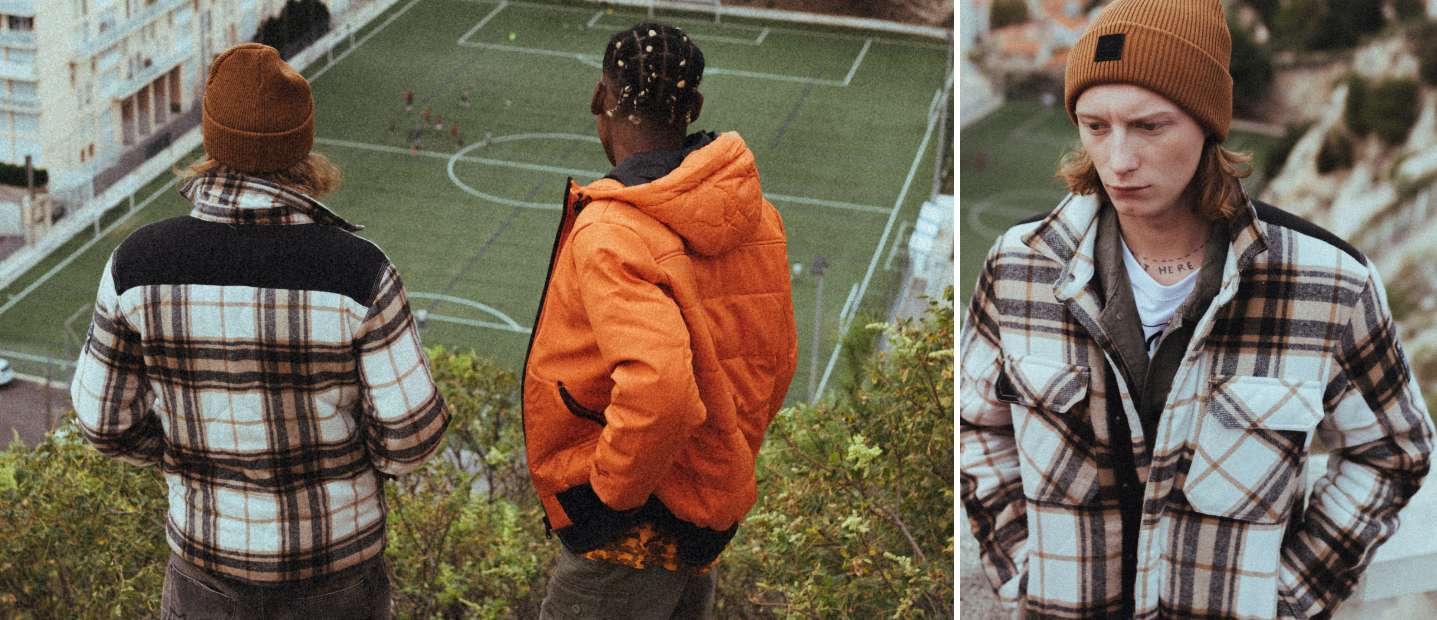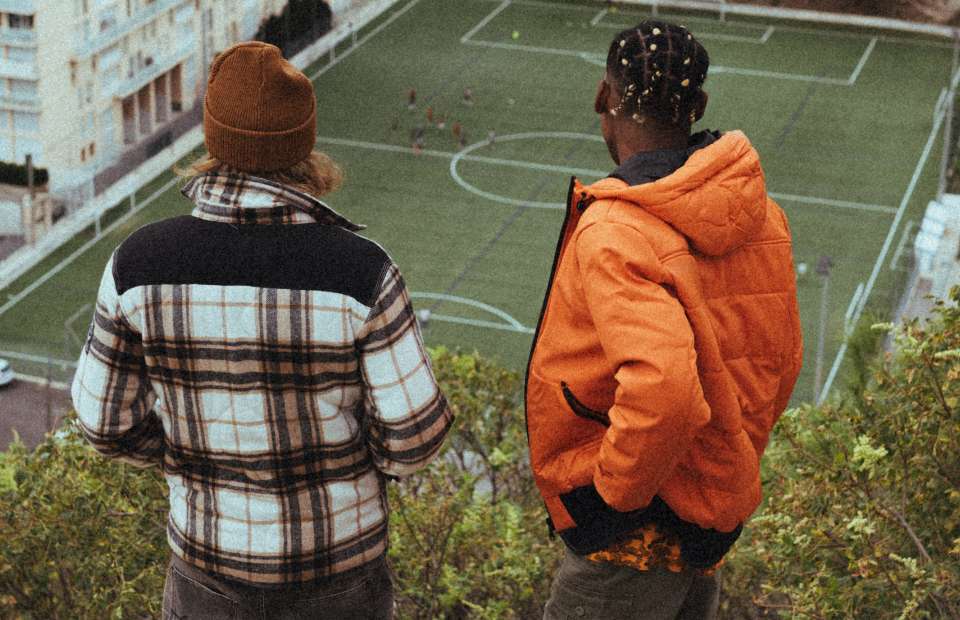 1-28 of 51
Be ready to face all seasons with style with our selection of men's jackets and coats. Looking for a casual look? Put on a straight cut Teddy jacket with a warm lining. You can also opt for a long coat or a quilted mid-season or winter jacket. A light jacket will accompany you with the return of the good weather. Numerous models, various colours, different sizes available and classic or more original cuts are waiting for you on our online shop.
Mid-season and winter clothing
What material should I choose? It all depends on your taste and your look! Cotton, plain or printed, is a great classic. Waterproofed, lined or quilted, it allows you to face any weather in the best conditions of comfort. Wool, pure or combined with cotton or synthetic fibres, is also one of the great classics that protect against the cold. It is also associated with the image of a premium garment. If you have a large budget, we also offer men's leather jackets. Can't afford to buy too much? Choose a versatile model that is easy to wear and match with the different clothes in your wardrobe: an all-purpose cut, a rather neutral colour. So you can wear your jacket with denim and trainers as well as with suit trousers and dress shoes!
What are the different types of men's jackets?
We offer a wide selection of men's jackets and coats to create fashionable looks. Whatever your style, you're sure to find something to suit you. We offer all types of jackets, including:
the blazer

the trench coat

the jacket

the bomber

the teddy jacket

the parka jacket

the leather perfecto jacket

the puffer jacket for men
Men will be happy to express their style with a multitude of jacket cuts that will suit all body types.
Which man's jacket for which body type?
As with jeans, some cuts work better on some body types than others. For example, the perfecto jacket and blazer will suit tall men who want to show off their shoulders. The slim fit will support their figure and give volume to the upper body. It's the perfect fit for the return of the warm weather. Men with a slim figure can opt for a men's puffer jacket to balance their profile.
The bomber will accentuate the silhouette of men with a broad and muscular torso, affirming their gait. The parka is undoubtedly the ideal jacket for narrow bodies who want to accentuate their shoulders and upper body. The cut and collar emphasise the bust. Finally, the teddy jacket will fall perfectly on men with an H-shaped silhouette, this jacket will draw their torso to support their waist.
How to wear a man's jacket?
The men's jacket is a piece that helps to showcase your style. You can adopt a rock style with a leather perfecto, raw denim and lace-up boots or a professional look with a blazer, shirt and tie. The sporty look is easily achieved with a men's hooded jacket and a pair of trainers. The jacket is also perfect when it is worn over a t-shirt, a cardigan or a wool jumper. You can dress it up or down to suit your taste. Away from the suit jacket, we also have the puffer jacket that will perfectly match a street or sportswear look, to assert a totally casual look. With or without pockets, zip or buttons, length, sleeve cuffs, fabrics: you will have the choice to adapt your jacket to your style!
How to choose the size of your jacket?
Gentlemen, to choose the right jacket size, you can rely on the three measurements that are :
Shoulder to shoulder circumference

Chest size

Waist circumference
Once you have taken these measurements, transfer them to the jacket lying flat. This will allow you to compare them with your body shape. These tips will help you to buy a coat that fits you, neither too wide nor too tight. A well-fitting coat will give you freedom of movement and prevent the wind from getting in, so you'll be less likely to get cold.
Get the man's jacket of your dreams
When you venture into the world of fashion, you have to balance your needs with your preferences. Among the models available in your size (S, M, L, XL, XXL or XXXL), you might choose a plain model in a plain colour. But we encourage you to go for a fancy jacket.
Are you attracted to an original jacket? Don't be afraid of it! Swap classic colours like black, beige or grey for flashier touch. Dare electric blue, bright red, amber yellow and assert your personality: you will stand out, you will show your difference and will not leave anyone indifferent. These colours give a sporty dimension to your outfit and will give your style a boost throughout the day.