20€ free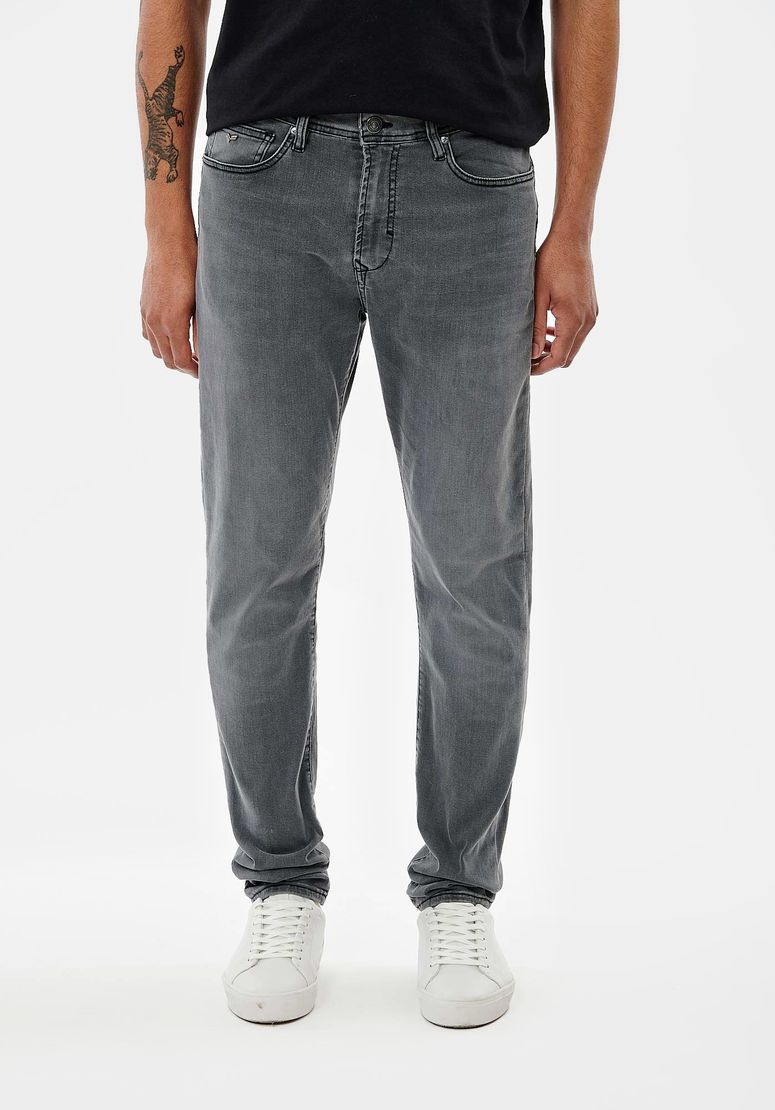 20€ free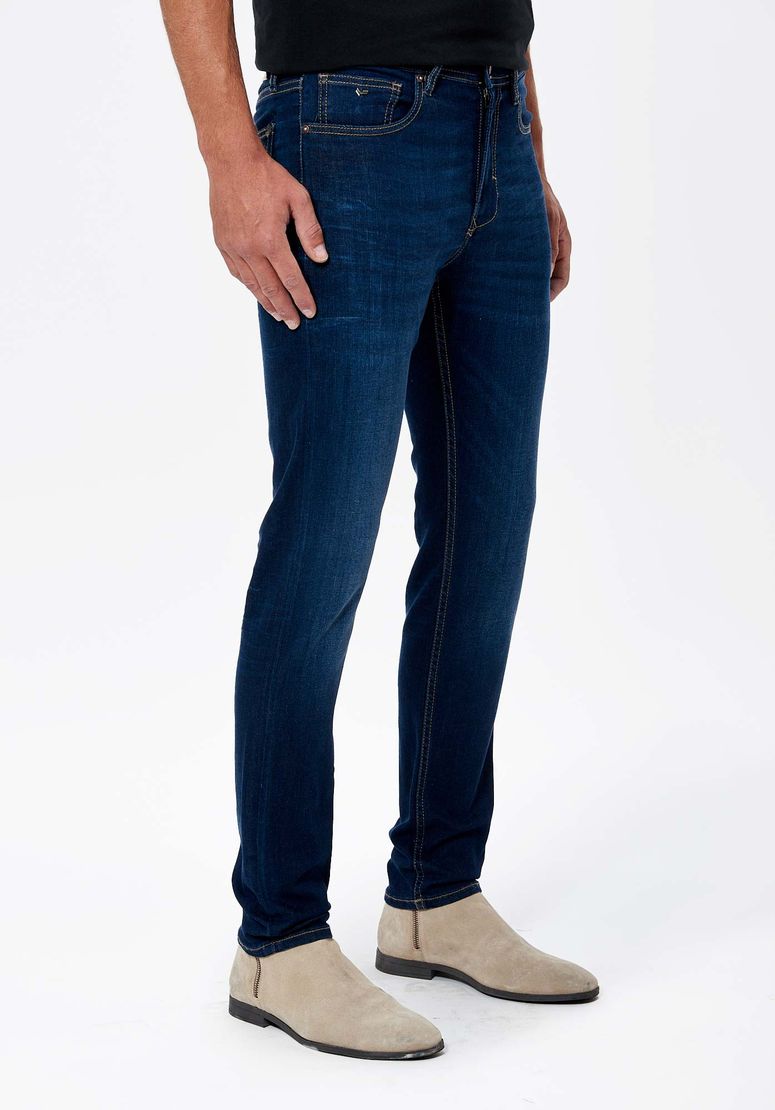 20€ free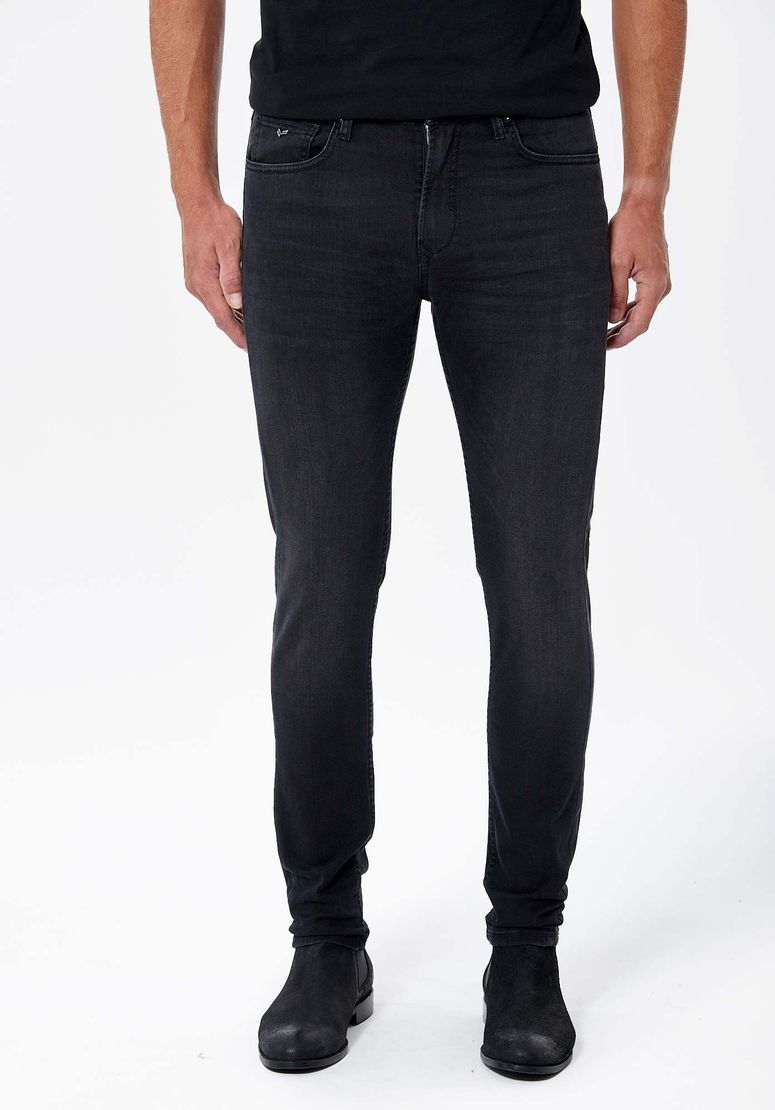 The skinny cut is without a doubt one of the most fitted and body-hugging denim styles available. Whether you go for a rock look with dark colours, or a more chic look with a blazer, skinnies can be worn as close to the body as possible and fit perfectly. Dark blue, light blue, black or grey, washed or plain, you will find all styles of men's skinny jeans.
What are skinny jeans for men?
Worn by both men and women, skinny jeans get their name from the second skin effect they offer when worn. Narrower and tighter than the men's slim fit, skinny jeans hug the buttocks, moulding the legs from thigh to ankle. On the other hand, skinny jeans are not made exclusively of cotton, which makes them more supple and gives them that body-hugging look while remaining very comfortable. The skinny cut is ultra-fitted and enhances long body shapes. Timeless, men's skinny jeans are now available in many colours to give men the choice to let their personality shine through!
How to choose a man's skinny jeans according to his morphology?
Slender, H-shaped figures will wear skinny jeans to perfection. If this is your case, you can do just about anything, and go all out by adding a blazer and a perfecto to your wardrobe. Men with a slimmer bust should wear skinny jeans with a loose-fitting top to add volume to the upper body, such as a chunky sweater or an extra large jumper. If you are V-shaped, you can try to lengthen your bust to avoid creating too much of a discrepancy with your slender legs. Long, thin shirts, T-shirts or jumpers will help to harmonise the figure.
How to wear skinny jeans?
Skinny jeans are a must-have in the men's wardrobe because of the multitude of styles they can be paired with. Worn with a black leather jacket and a pair of ankle boots, your raw skinny jeans will give you a rock look. For a more professional look, some men might pair them with a shirt and lace-up shoes. In order to assert your elegance, dare to wear a leather belt on your hips, especially if you choose low-rise skinny jeans. Finally, if you want a more street or casual look, opt for faded skinny jeans with a larger sweater and a pair of trainers. For casual weekends, washed-out denim jeans offer the perfect balance between elegance and casualness. For a more rebellious style, trousers with rips are preferable, to be worn with white or black sneakers. In the summer, lighter colours can be chosen for the day. In the evening, black or dark blue skinny jeans will be perfect with a slim-fitting t-shirt or a light-coloured shirt. When buying jeans, bear in mind that they tend to stretch out wash after wash. Although skinny jeans are not all cotton, if you are looking for an ultra-fitted look when buying jeans, choose the tightest size.
Our men's skinny jeans collection
Slim, skinny, regular or straight cut trousers: we offer a wide choice of jeans to suit all men's styles! Discover our wide range of items available to perfect your look with trendy jeans.