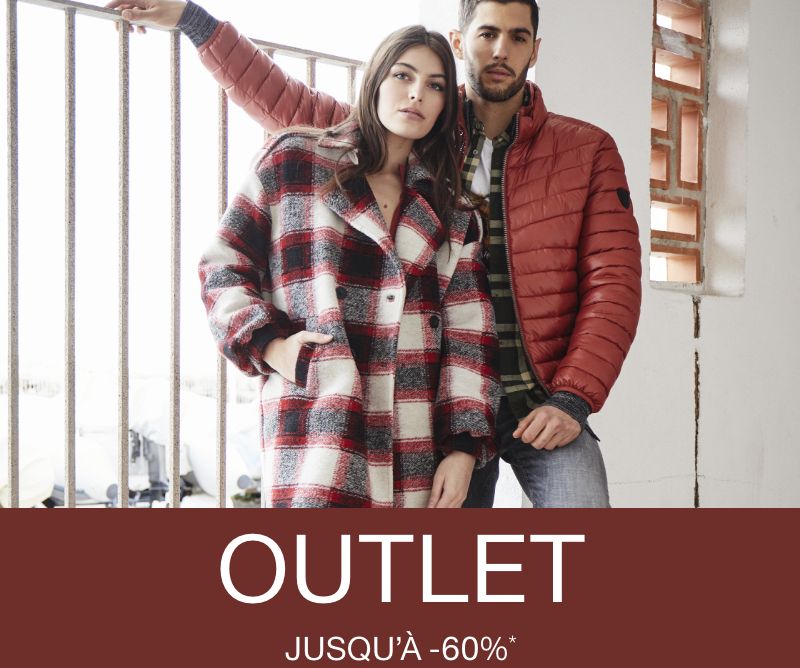 The Outlet is everything you missed from previous Kaporal collections at reduced prices. Rediscover the best sales of the former Men's, Women's, Boy's & Girl's collections and stock up on the season's Must Have Outlet from 30% to 60% off.
Good shopping at low prices
*All year round, find the latest pieces from previous collections from 30% to 60% off. The advertised discount applies to the recommended retail price. Offer valid while stocks last.
Outlet : Sélection mode à prix réduits
Profitez de prix avantageux sur une large sélection de vêtements pour homme, femme, fille et garçon. Vous trouverez des pièces mode issues des précédentes collections à prix réduit pour composer des looks tendance.
Allure sport, silhouette sophistiquée ou encore tenue actuelle, quel que soit votre style, nous vous proposons des vêtements qui sauront répondre à toutes vos envies : tee-shirt, short, débardeur, blouson, pull, polo, robe, veste… pour les enfants et pour les grands.
Renouvelez votre garde-robe avec des pièces basiques comme une veste en cuir noir, une blouse fluide kaki, un pull col V rouge ou couleur sable, un jean slim brut ou bien une jupe rose avec la taille élastiquée. Vous pourrez aussi trouver, parmi nos articles disponibles, des pièces plus originales au style affirmé avec des détails à motif ou texturés. Il y en a pour tous les goûts et toutes les envies.
Les promotions c'est toute l'année avec la sélection Outlet ! Pour vous faire plaisir ou gâter votre enfant, notre choix de vêtements, chaussures et accessoires vous offre de nombreuses possibilités pour créer des tenues du quotidien ou plus sophistiquées.