20€ free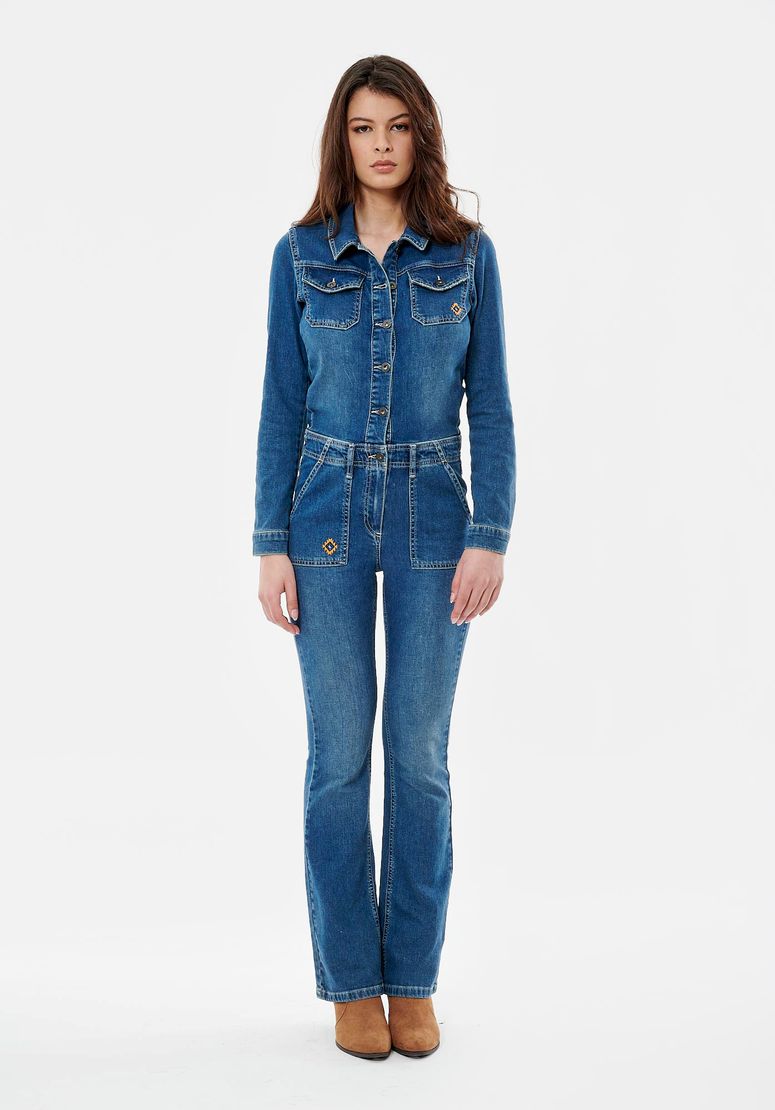 Eco-designed Very sophisticated, the jumpsuit is an undeniable asset in your wardrobe. It's hard to find a better way to look 100% fashionable without having to think about matching the right top with the right bottom: the designer takes care of everything for us! Discover our different models of women's jumpsuits and combishorts without further ado to offer yourself a new chic and trendy jumpsuit.
Which jumpsuit for which body type?
Jumpsuits are particularly suitable for X-shaped bodies. O-shaped women will wear combishorts or flared jumpsuits very well. The smallest women should also prefer combishorts to trouser suits: the fact of revealing their legs will allow them to aerate their silhouette and gain height. V-shaped figures, on the other hand, can opt for asymmetrical and strapless jumpsuits, to highlight their shoulders while emphasising their waist with a belt. Whatever your morphology, you will be able to find a jumpsuit model that will perfectly enhance you.
What colour should you choose for your jumpsuit?
To avoid tone on tone, you need to pay attention to the fabrics and colours of your suit.
Black is suitable for all situations! Summer or winter, it's guaranteed to be elegant. If you choose a jumpsuit with a print, opt for a shorter combishort model that shows off your tanned legs. You can also opt for a discreet pattern (polka dots, flowers or stripes) or a jumpsuit model combining a print and a plain part, or even two materials!
During the summer season, colour is the order of the day. Red, white, pink, beige or khaki, a colourful combishort adds a bit of fun in the spring. Whether you wear them close to the body or in a flowing style, jumpsuits can also be accessorised with a collar, lace, buttons or original straps to give you more choice in your style!
Denim overalls, linen trouser suits or cotton short suits, there is something for everyone. All you have to do is find your size among our stock of available products.
What shoes to wear with a woman's jumpsuit?
There is still one fashion accessory that you need to think about in order to wear your combishort, trouser suit or flare suit to perfection: the shoes! Heels are perfect if you want to play the femme fatale card. Many styles of heels can enhance our combination: pumps in winter, sandals or espadrilles in summer... Don't wait any longer to browse through our different models of women's combinations for a look as classy as it is trendy.