IN THE MOOD FOR A VIP MOMENT?
Choose one of our 3 packages: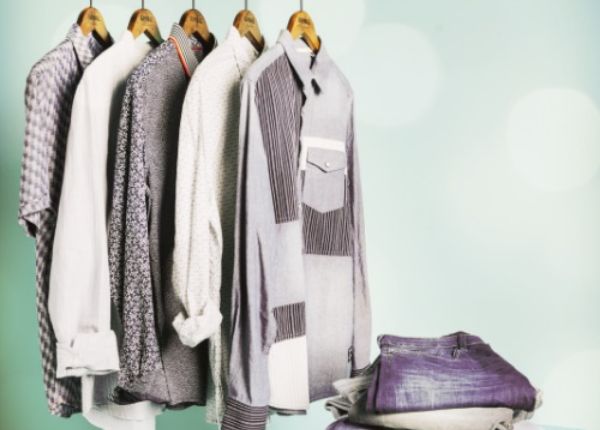 Instant Vip
Solo
Coaching, makeovers and personalised advice
just for you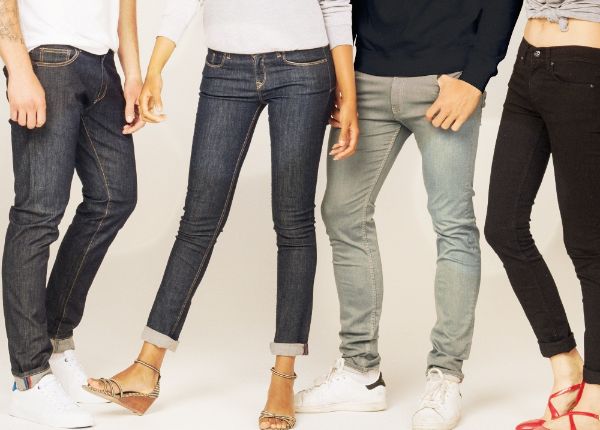 Instant Vip
Shopping
A special fashion moment
with friends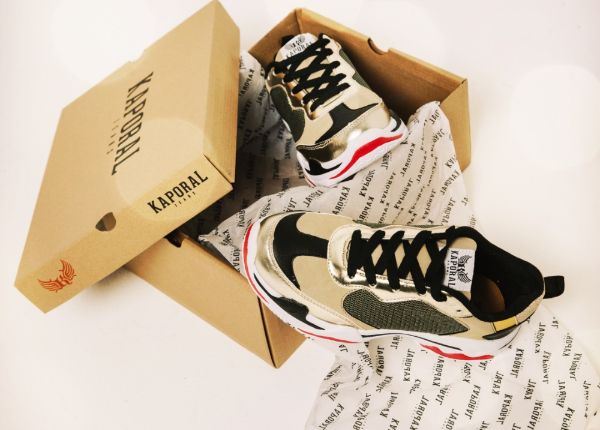 Instant Vip
Mes achats
A dedicated moment to shop with peace of mind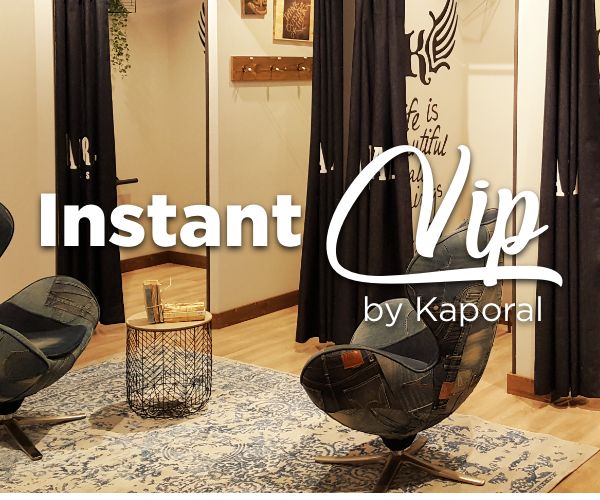 Votre
Appointment
L'instant VIP by Kaporal is a privileged moment in the boutique & just for you... A private appointment with our expert teams to discover the collection. A moment of sharing for made-to-measure shopping, alone or in a group.
During the VIP moment, we talk fashion and trends and together we select only the pieces that suit you best!
Your
Boutique
The Vip experience will take place in our Kaporal boutiques.
After making an appointment on the website or in shop, and giving us some information about yourself, your tastes and your expectations, our style experts and coaches will welcome you in shop with a made-to-measure selection that's as close as possible to your desires.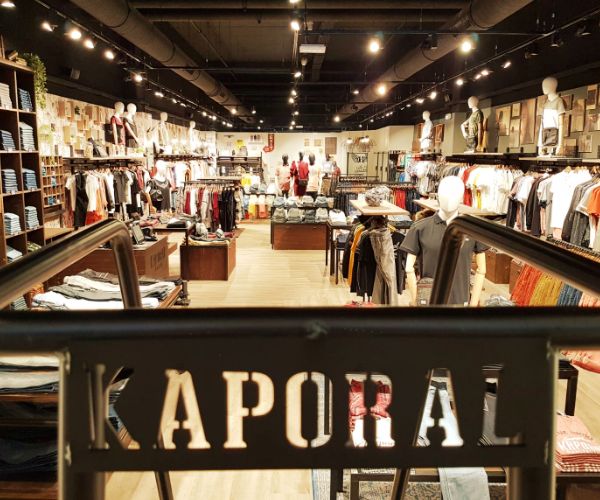 1. Make an appointment
I choose my shop and fill in the information
requested

1. Confirmation
I receive confirmation of my appointment with the date and time of my VIP appointment.

3. In-store appointment
I go to the appointment for a unique made-to-measure shopping experience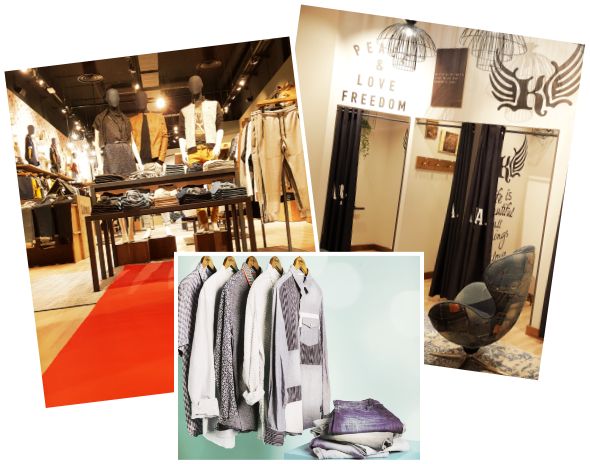 Your Vip moment
In the Boutique, our teams are made up of brand experts who know the products inside out..
So you can :
• Find THE jeans that suit you from among our most iconic models
• Match the right T-shirt and jacket to your style
• Find the right colours to match your tastes, skin tone, eye colour and hair colour!
 • Working together to define the pieces that will enhance your silhouette is what we do best! 
Our experts will suggest a range of outfits for you to try on in shop during this dedicated appointment.
LIST OF PARTICIPATING SHOPS:

KAPORAL STORES AEROVILLE, AIX EN PROVENCE, AMIENS, ANGERS ESPACE ANJOU, ANGLET, ANNEMASSE ETREMBIERE, AUBERVILLIERS, AUXERRE, AVIGNON, BELLE EPINE, BESANCON, BEZIERS, BORDEAUX LAC, BORDEAUX MERIADECK, BOULOGNE SUR MER, BREST, BRETIGNY, CAP 3000, CARCASSONE, CARRE SENART, CERGY 3 FONTAINES, CHAMBERY, CHARLEROI, CHERBOURG, CLAYE SOUILLY, CLERMONT FERRAND, CRETEIL SOLEIL, DIJON, EPAGNY, EURALILLE, EVRY 2, FREJUS, GRAND LITTORAL, GRENOBLE GRAND PLACE, JAUDE CLERMONT, LA DEFENSE, LA VALENTINE, LABEGE, LANESTER, LE HAVRE COTY, LE HAVRE GONFREVILLE, LE PONTET, LILLE COMEDIE, LILLE ENGLOS, LIMOGES BOISSEUIL, LYON PART DIEU, MERIGNAC SOLEIL, METZ MUSE, METZ SEMECOURT, METZ WAVES, MONS, MONTPARNASSE, NANCY ST SEBASTIEN, NANTES, NARBONNE, NICE ETOILE, NIMES CAP COSTIERES, NIORT, NOYELLES GODAULT, ODYSSEUM MONTPELLIER, PAU, PLAN DE CAMPAGNE, POITIERS, PORTET, QUIMPER, QUIMPER CENTREVILLE, RENNES GRAND QUARTIER, RONCQ, ROSNY, SAINT ORENS, SALAISE SUR SANNE, STRASBOURG LES HALLES, TERRASSE DU PORT, TOULON AVENUE 83, TOURS LES ATLANTES, VAL D EUROPE, VANNES, VELIZY, VILLARS, VILLENEUVE DASCQ, VILLENEUVE GARENNE, VITROLLES & KAPORAL BELGIUM TOURNAI.