Last pieces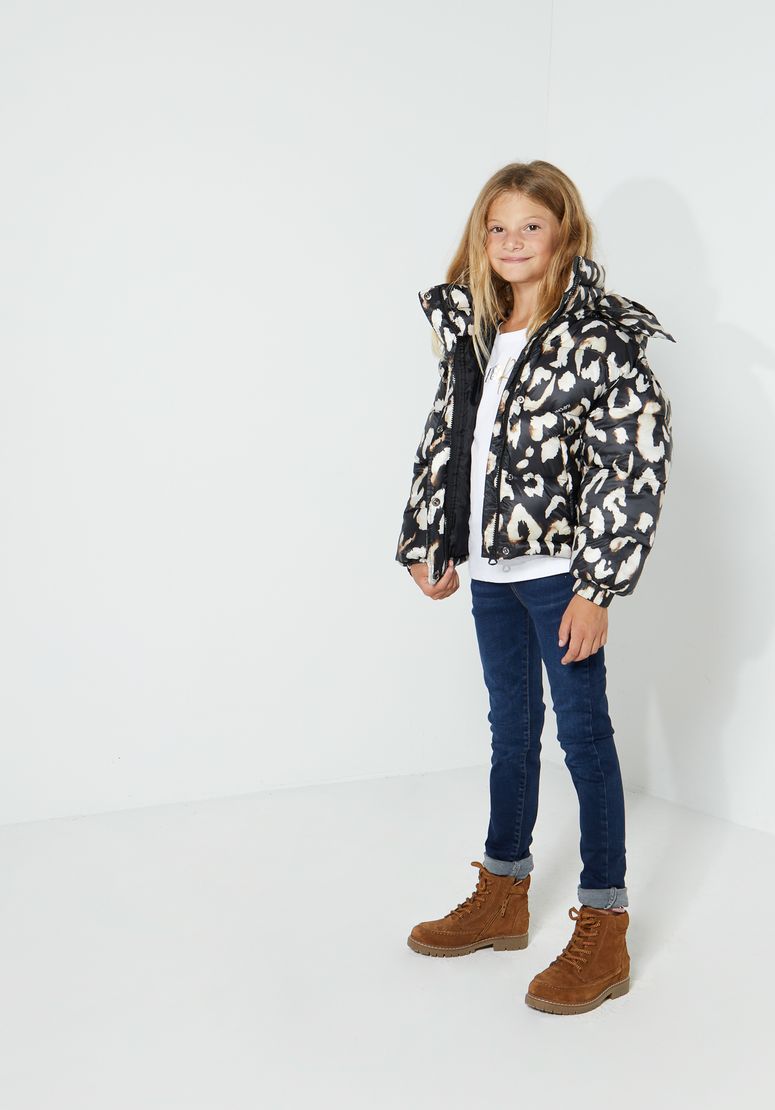 Eco-designed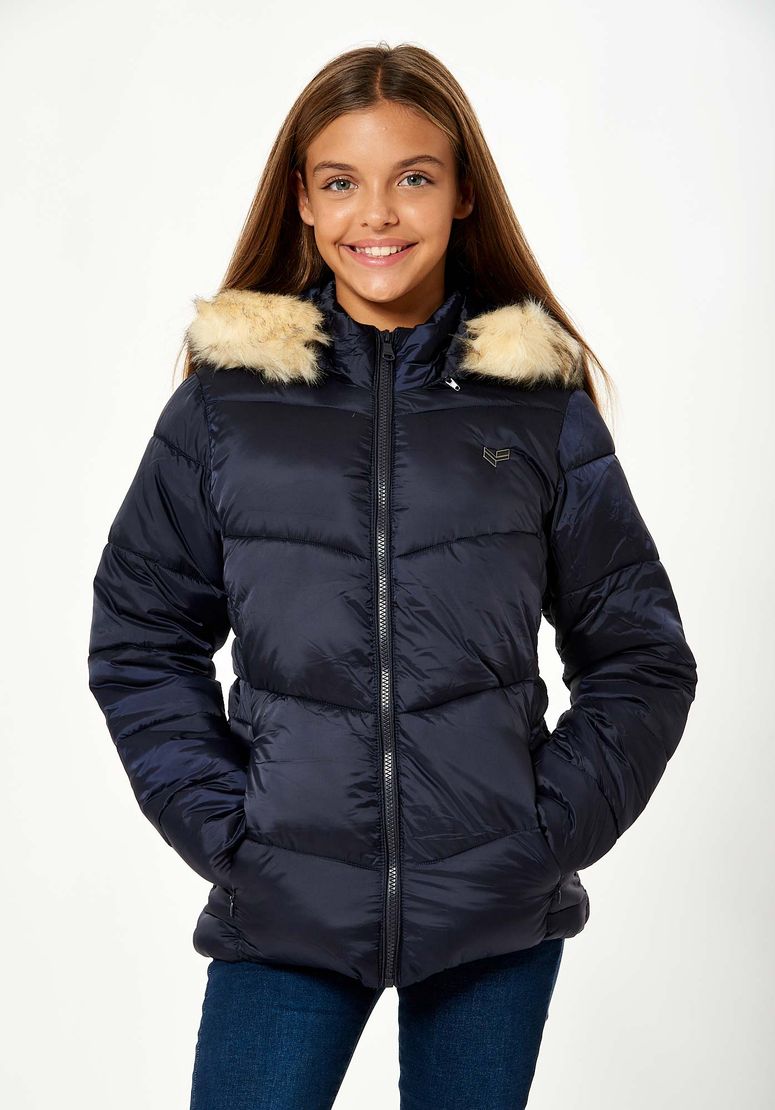 erika
navy
Girls' blue puffer jacket in 100% recycled polyester
Precious in mid-season, but quite simply essential in winter, a girl's jacket must both delight the child for whom it is intended and please the parents who give it to her. Jacket, puffer jacket, coat, blouson: discover a selection of clothes that will make your child the queen of the playground!
Feminin self-confidence since childhood
Girls like to wear stylish clothes that will help them to be self-confident at school or college. Since pink is not necessarily every girl's favourite colour, we also offer many of your children's favourites: black, grey, blue, khaki, brown, red, with print or plain...
Bombers' effect, straight or fitted cut, sporty or dressy style, regular or short jacket, waterproof parka or longer coat, the numerous references presented meet all the expectations of the young girls, whatever their look, their taste or their personality.
Which jacket to choose for a girl?
Girls are often demanding with their look, which requires a great deal of care and attention when choosing a jacket. For the youngest, you can opt for a jacket in her favourite colour, always favouring comfort and freedom of movement. Your daughter will be able to have fun in the playground in complete peace of mind. If you want to buy a jacket for your teenager, colour and cut are the most important criteria. Don't hesitate to ask her opinion or to match her current look as closely as possible to make sure you don't make any mistakes.
What size should I choose for a girl's jacket?
Choosing a size for a girl's jacket means taking into account your child's height, age and chest size. You can compare the measurements with the information on the product sheets or refer to our size guide.
A size 5 is equivalent to a chest size of 58 cm, for a girl measuring about 110 cm,
A size 10 is equivalent to a chest measurement of 70 cm, for a girl of about 140 cm,
A size 16 is equivalent to a chest measurement of 84 cm, for a girl of about 166 cm.
A comfortable all-season jacket for girls
Comfort and warmth are essential for comfortable winter clothing. We offer warm, lined or quilted styles, with or without hoods, and waterproof, easy-care fabrics. Some styles are perfect for cold weather and can even be worn on a ski holiday, for a trip to the resort after a long day on the slopes. However, when the sun comes out, you will find a wide range of lighter models, perfectly adapted to the mild spring days and which will combine light dresses. The materials are then thinner and the outfits more colourful. Discover a selection of girls' jackets and choose from the items available at the best price. They will prove to be perfect gift ideas for the end of year celebrations or for birthdays!