Theme - Universal Indigo
A fresh, striking mood which revisits navy style by taking the theme of maritime as inspiration: a hint of ethno and retro and the presence of stripes which pervade the entire range. The range also has a feel of functional yet feminine workwear as illustrated by its blue tones, derived from work clothes. A start to the season in tune with our denim world.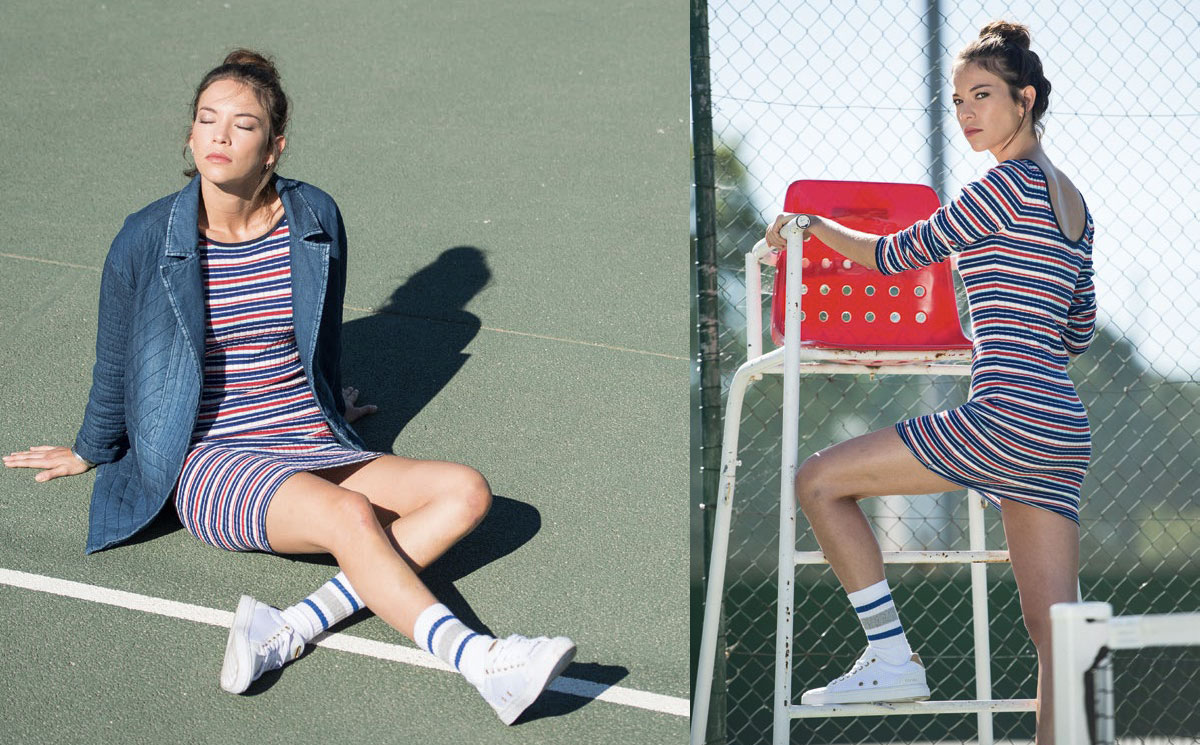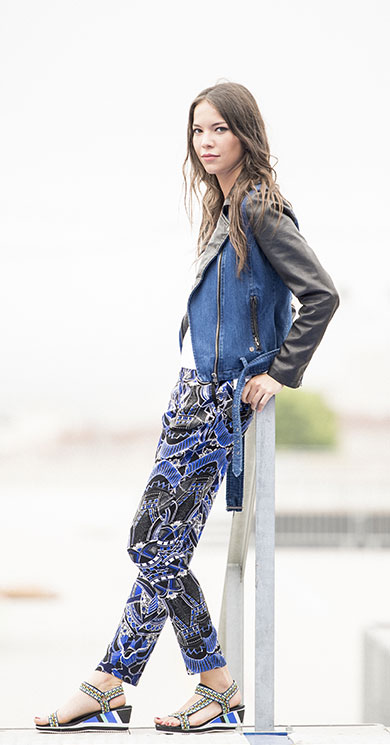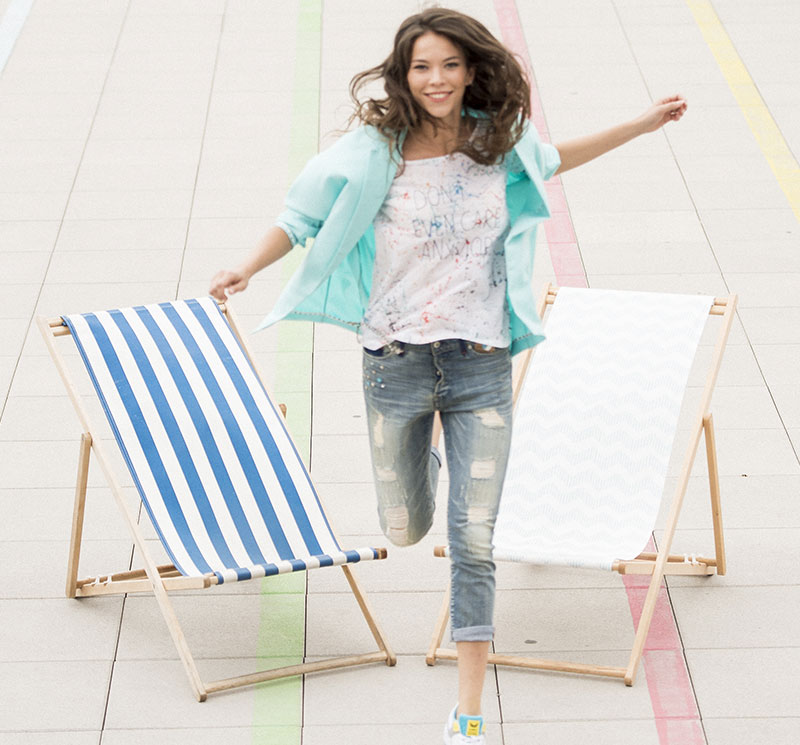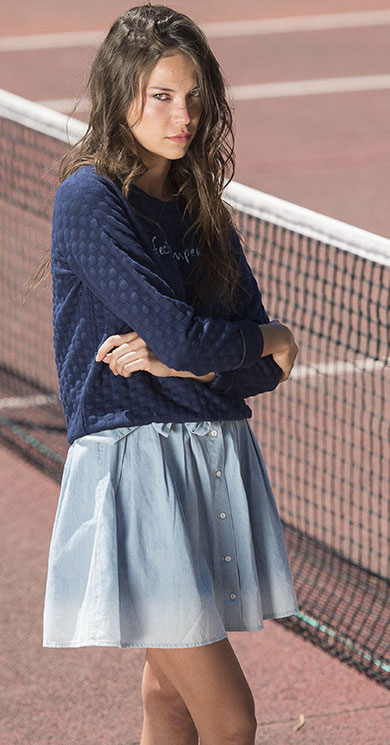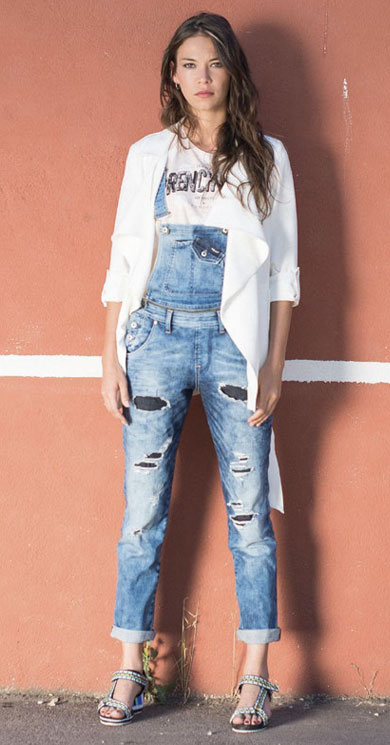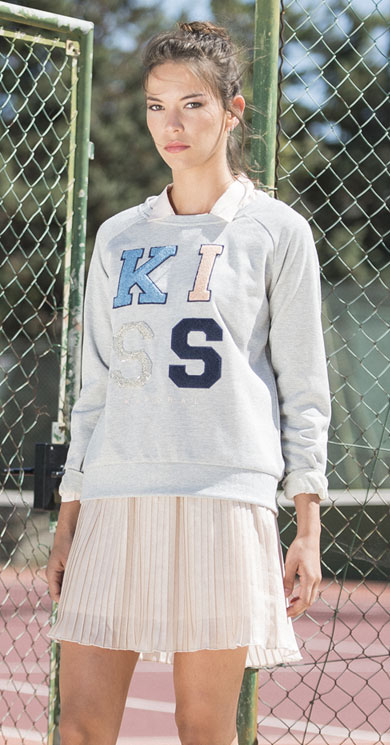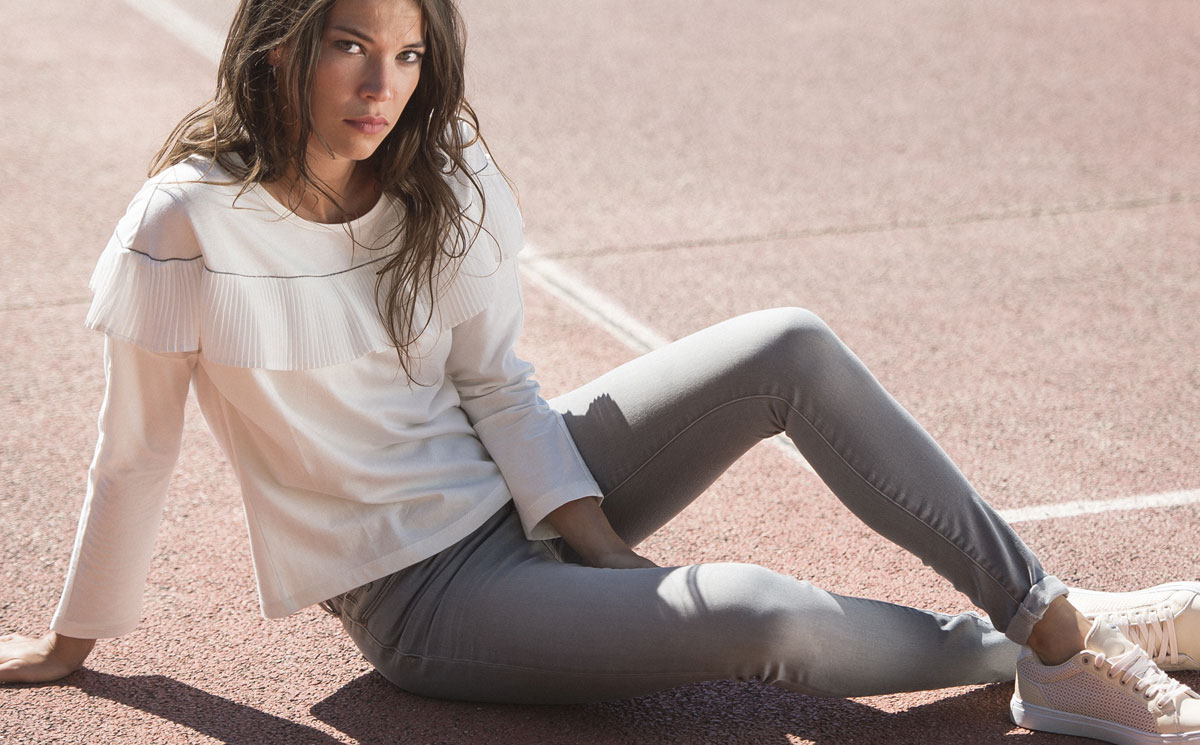 Theme - Long Courrier
Obviously ethnic chic, this mood once again inspires travel and nomadism. The range is warm with chocolate tones reminiscent of Morocco. There is a hint of Japanese by way of the graphics. This range which celebrates travel and exoticism offers mix and match silhouettes in which ethnicity, femininity and army style prevail.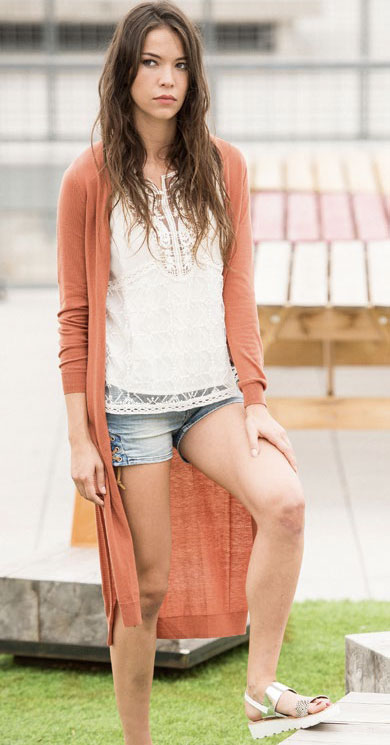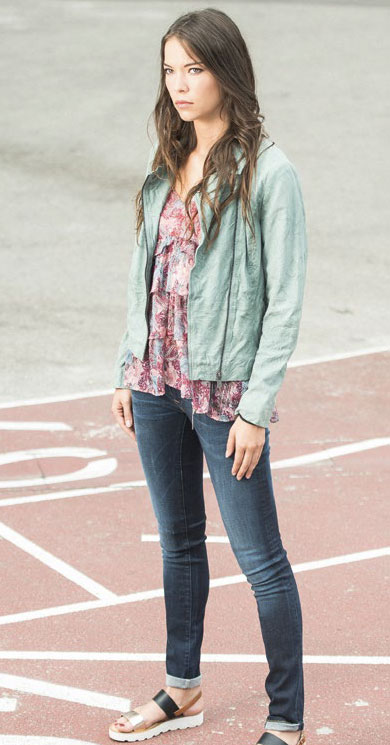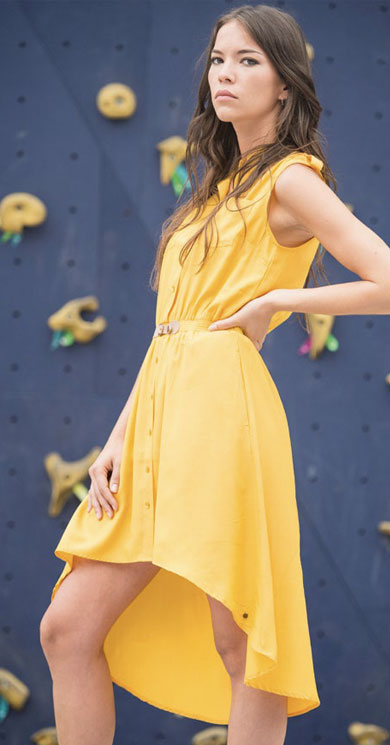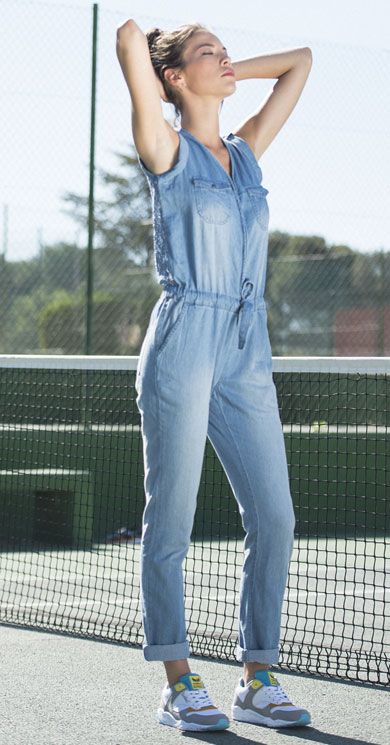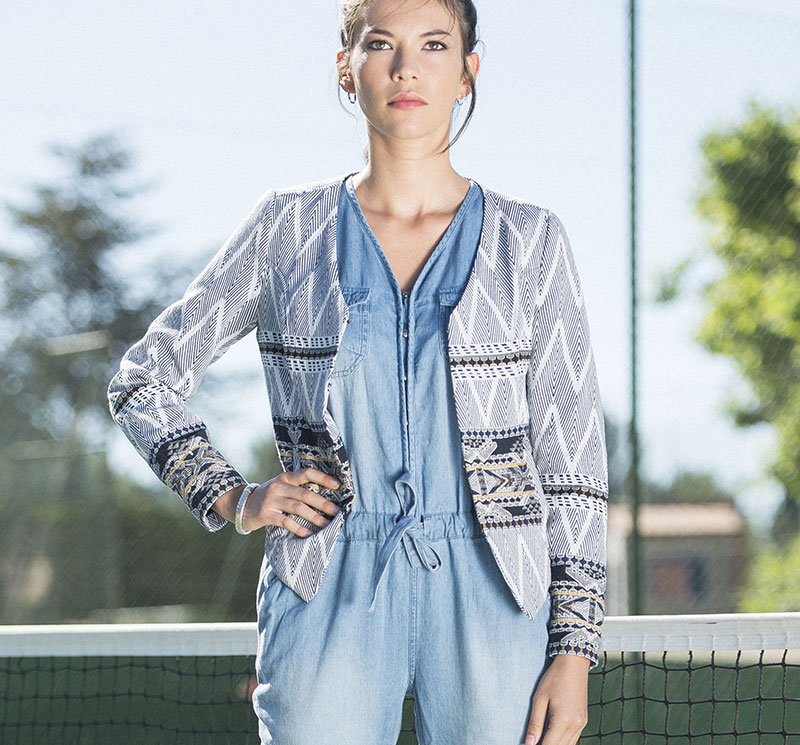 Theme - Summer Bounty
Absolute femininity for a range with a dominant theme of sensuality. The reference to light denim is omnipresent, updated by the presence of jungle and floral patterns. The looks are light and the range plays with lengths and transparency. The prints merge together in order to create new visuals. The focus is on lounging around, in line with the beachwear vocation of the range. The colours are flamboyant and the materials are diaphanous. An invitation to summer;