Photographer:
Collection:
Date:

29 August 2019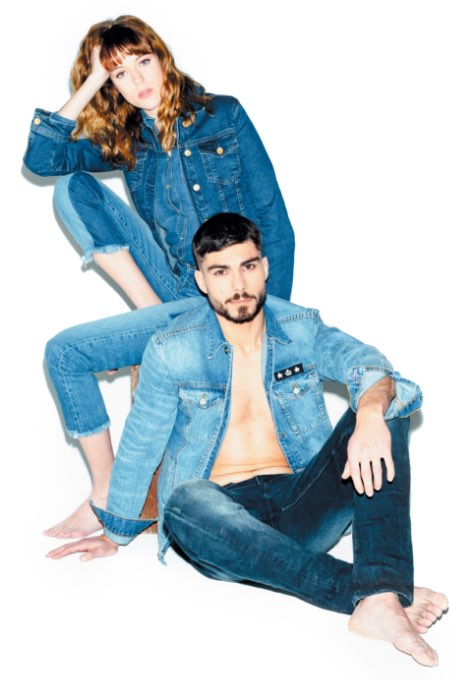 ***
Kaporal Denim
For its autumn-winter 19/20 collection, Kaporal is turning 15 years of passion for denim into a "Kaporal Jeans Ikons" anniversary edition with rebellious and sophisticated colours and a Marseille-docker-inspired theme in a nod to the brand's Mediterranean origins. The fabrics Kaporal is using are new and 100% cotton in high-waisted and stylish designs with extra detail and decoration. The result is fantastically authentic and inspired, providing this jeanswear with a fresh new Southern-French-inspired look.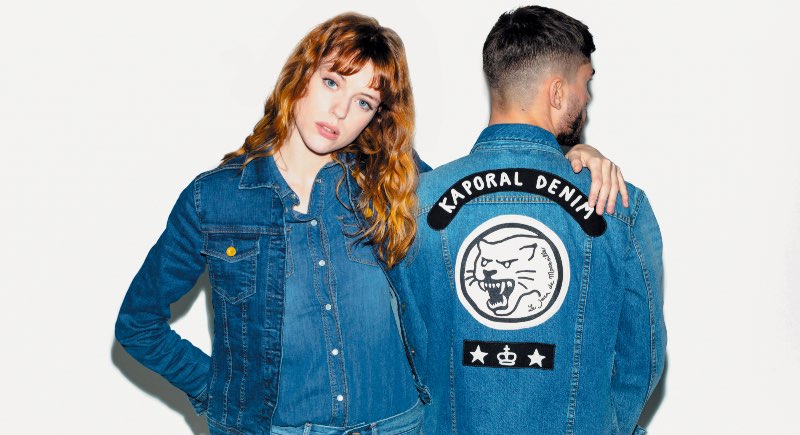 rebel
Vintage, Destroy, Custom, Punk Attitude…
These are the Denim Rebel theme's key words. The "worn"-, vintage-look denim gives the jeans a strong look with a bold 80s punk feel. The original theme is revisited here with a survivor urban and relevant denim vibe.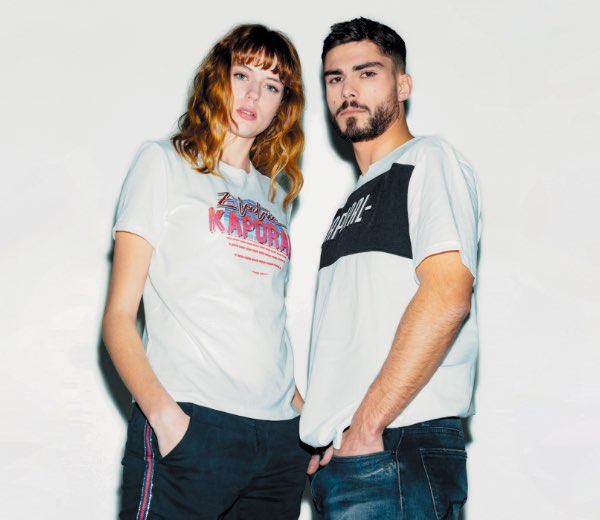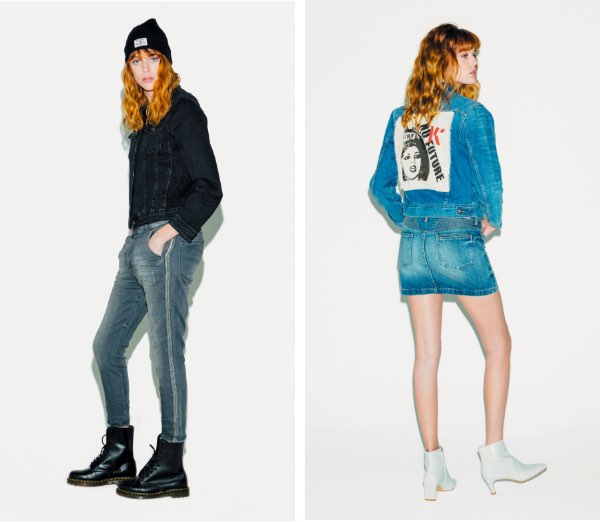 Patches sewn with "Punk Attitude"-inspired slogans add interest to denim shirts and jackets in the true anarchist spirit of the punk years.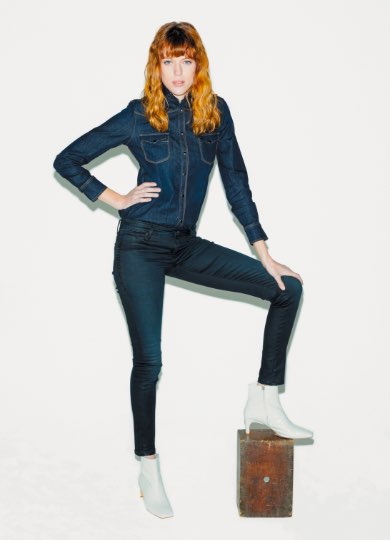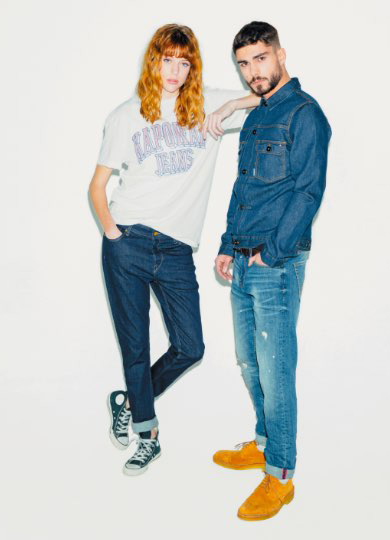 Super comfortable and authentic 100% cotton denim is also being introduced, as is a new denser stretch cotton that works beautifully in skinny and slim fits for better durability.

Marseille docks
jeans were originally work trousers...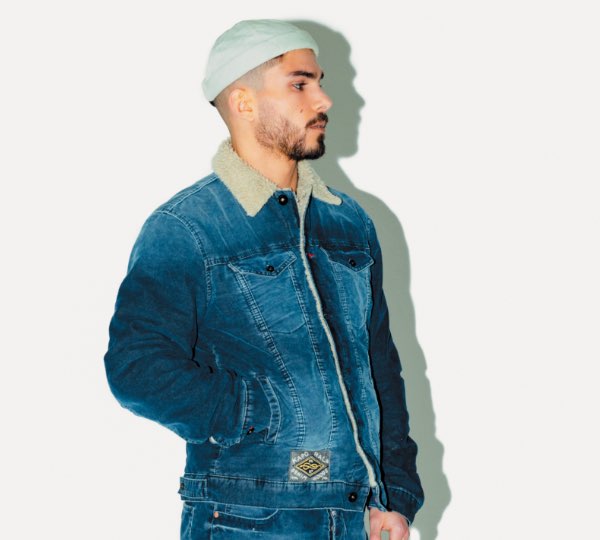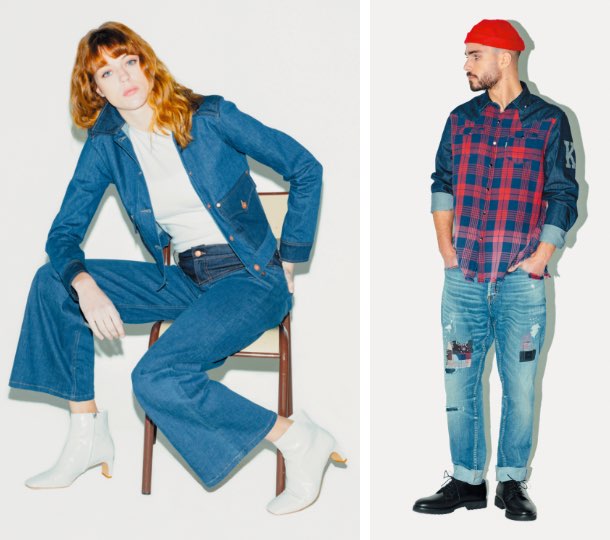 Raw, hard-wearing denim fabric has been worn by generations of workers. Kaporal is supporting and celebrating a tradition of French utility clothing with a range of beautifully finished workwear jackets, jeans, overalls, chinos and sailor trousers with stunning finishes and tattoo detailing. For this winter, Kaporal is mixing up style conventions and moving away from traditional jeans to create a theme with Urban vibes and fabrics naturally faded by time for a clean look. Coated and leather materials sit alongside an indigo velvet patina theme with a worn effect and swear jeans. The mix of fabrics, shading, embroidery and customisation again showcases Kaporal's diversity and expertise.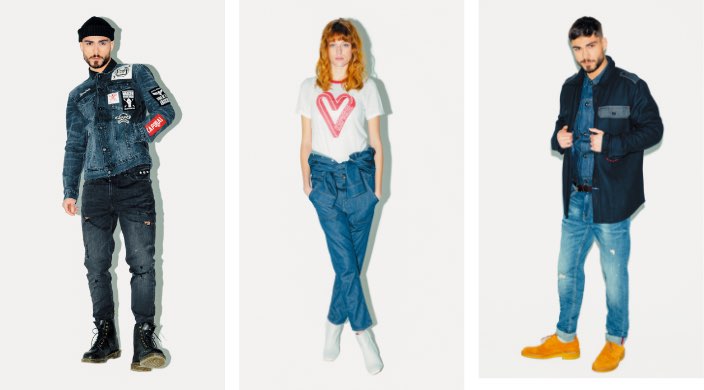 Back to posts list