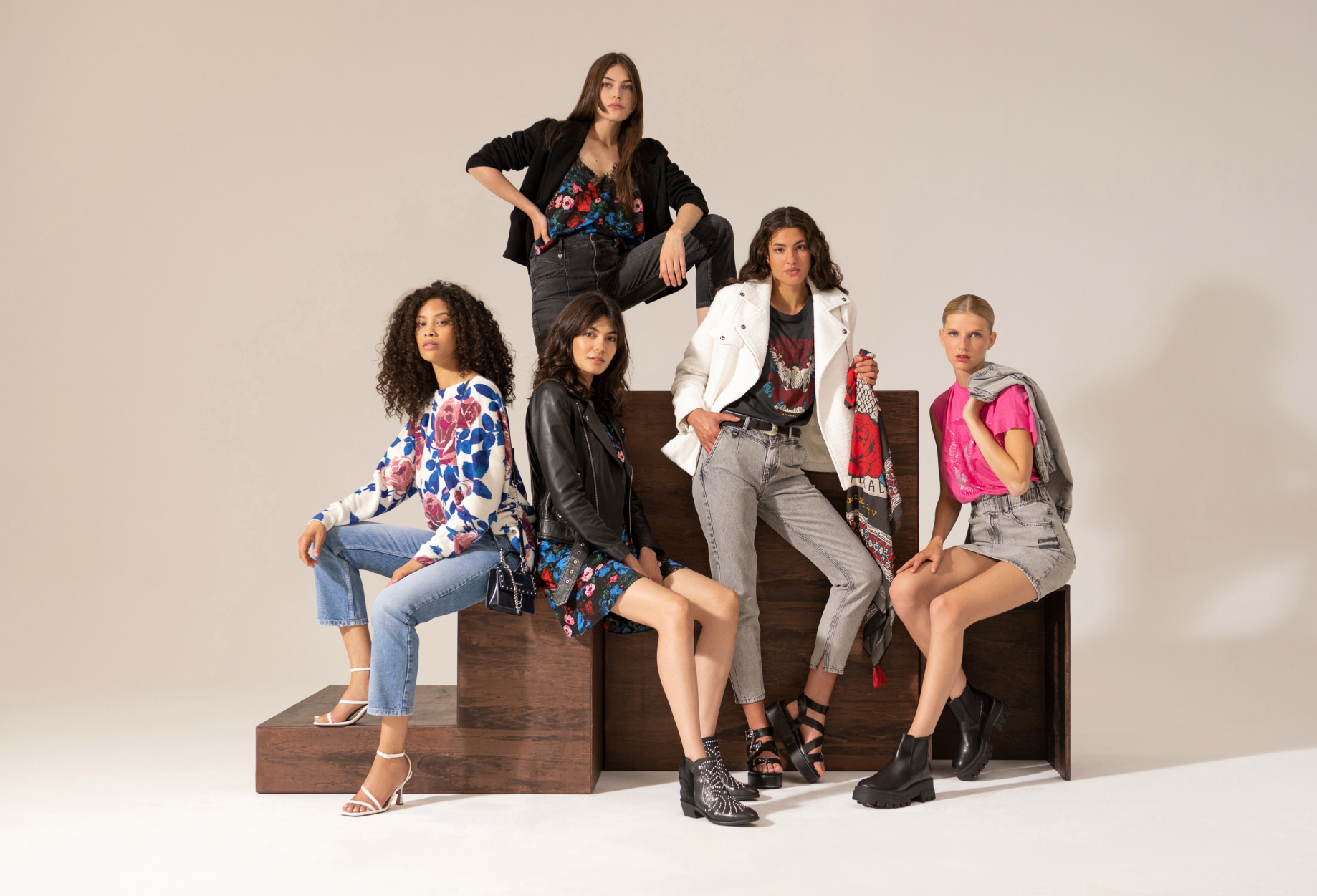 Summer 2022 Women's Lookbook
A word that of course celebrates hope, but above all, optimism and joy.A season that encourages renewal and a desire to celebrate life gently, 
in comfort and always in style.
breathe
The season opens with a countryside floral feel. Renewed by fuchsia, the liberty print feels more rock and roll. This rock and roll feel also extends to updated styles in tweed, denim and leather.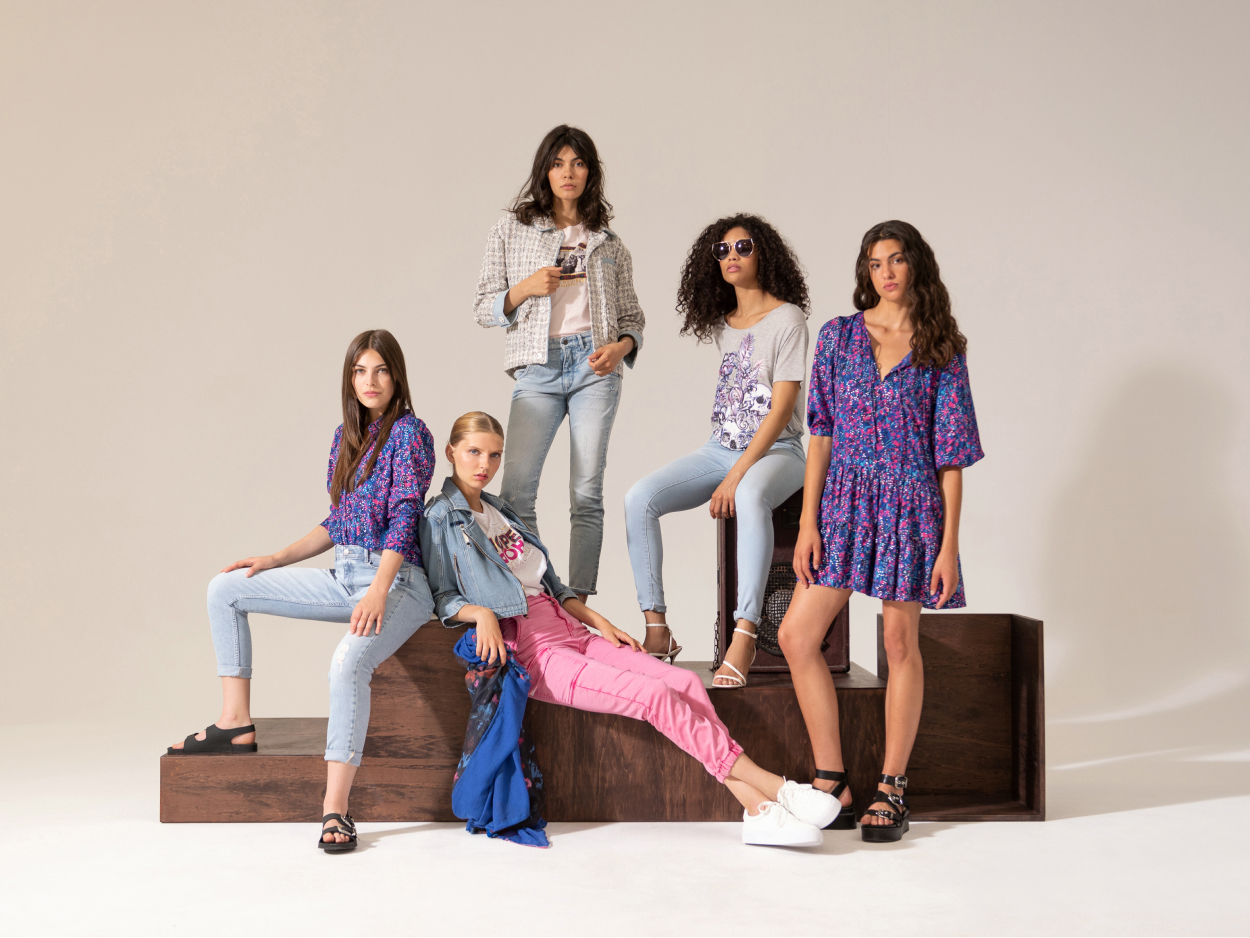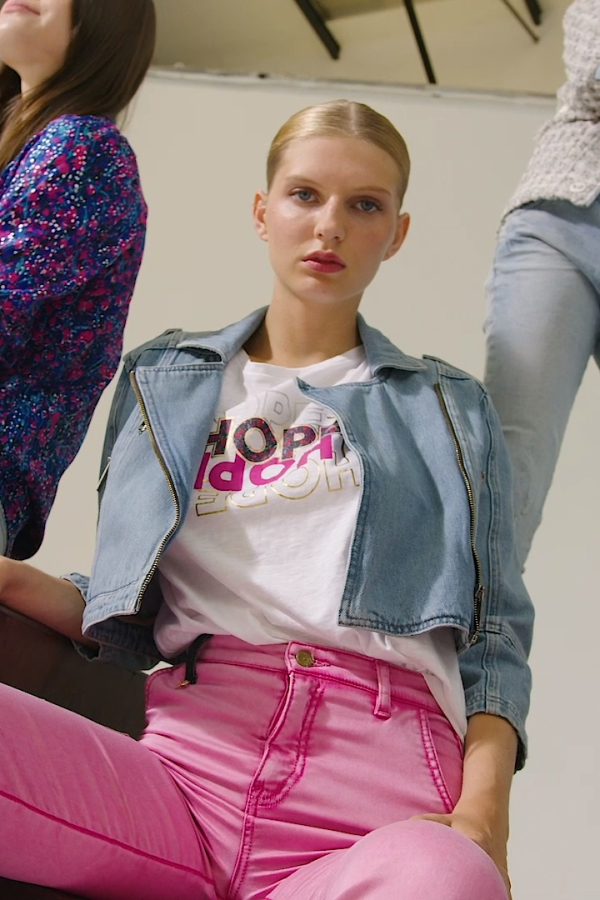 SERGEANTS OF SUMMER.
The season continues in a haze of powdery shades with a muted rock and roll military vibe. The "joggness" wellness trend beds in with soft fabrics and comfortable designs. 
Pink becomes more nuanced, paired with khaki and lime.The "safari" wardrobe is updated with different influences: military, lingerie, rock and roll, and jeans.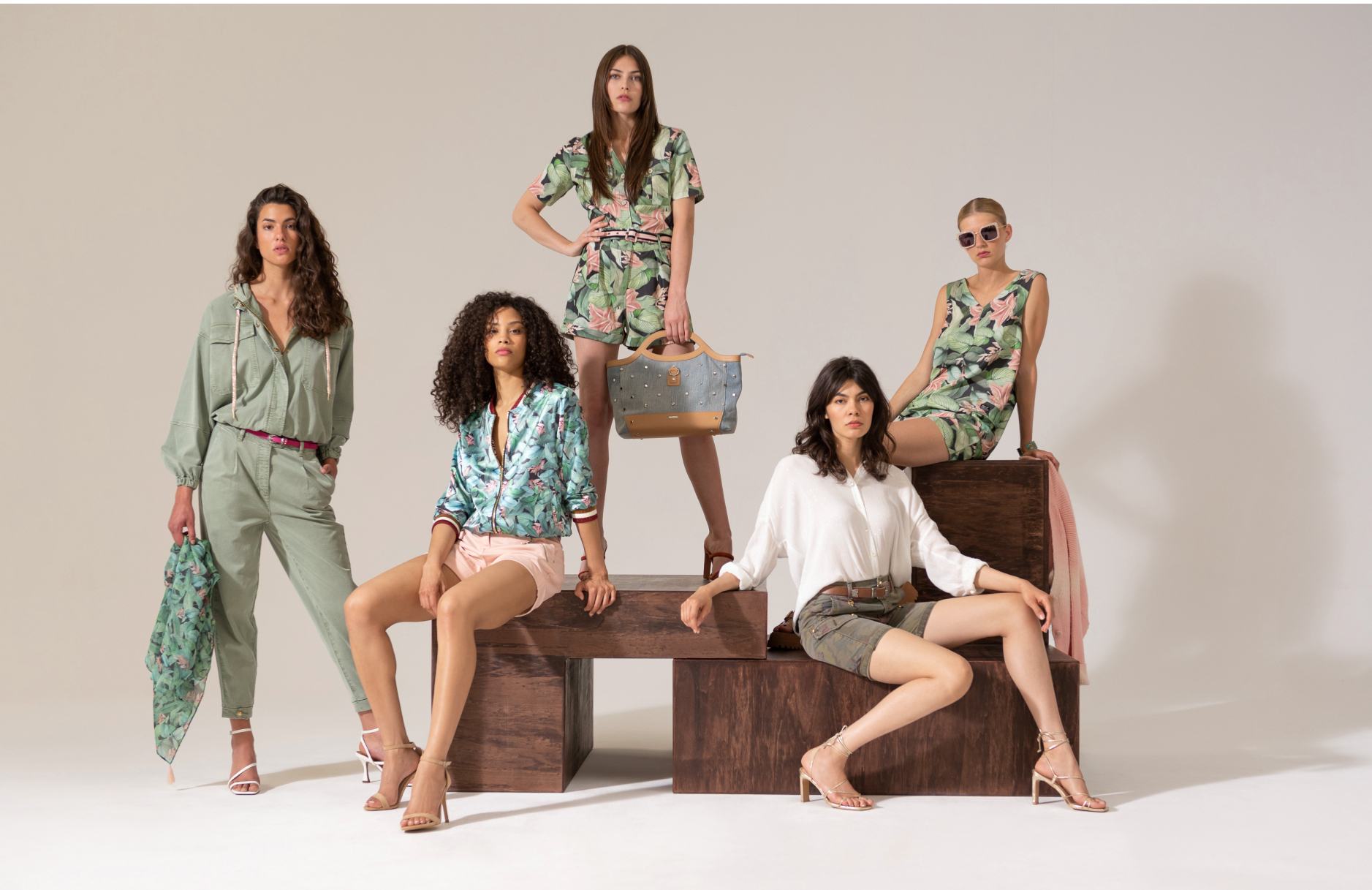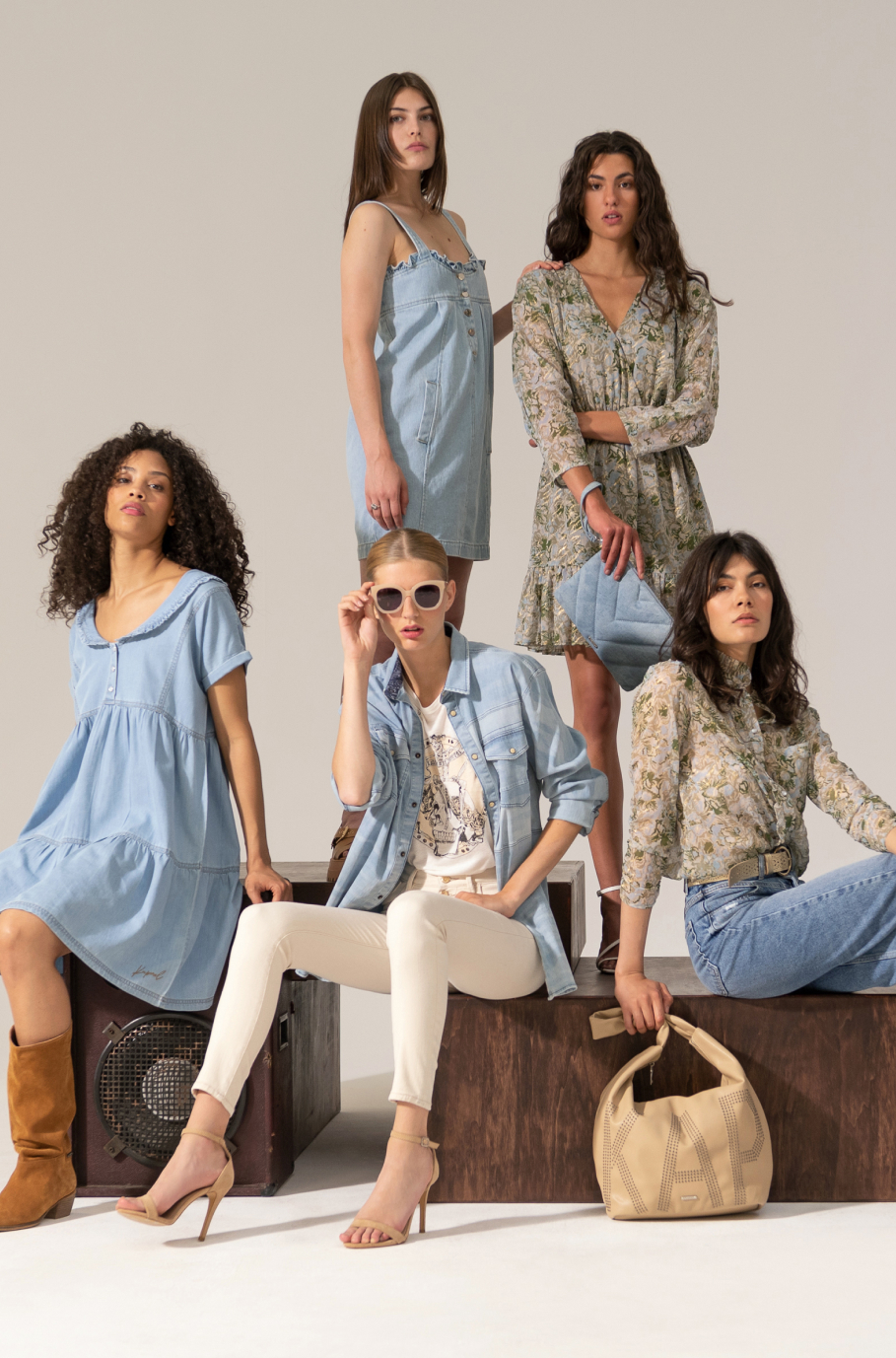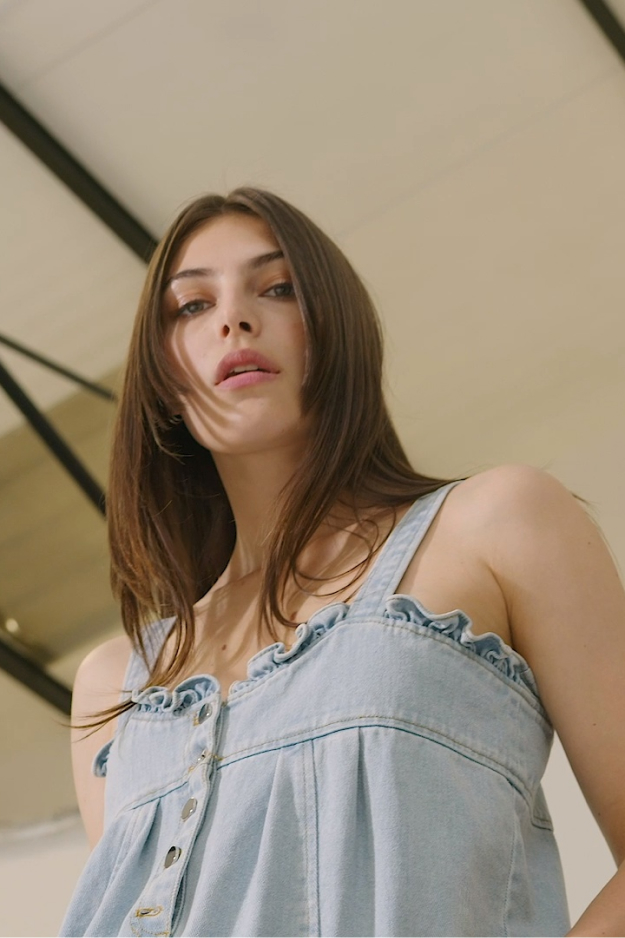 POLYNESIAN WAVE
It's high summer. A tropical wardrobe in bright, joyful colours gives these modern designs plenty of energy. Fuchsia (again), now broken up by magenta, features on sheer voile, sensuous jersey and elsewhere...It's time to stop worrying. It's the holidays.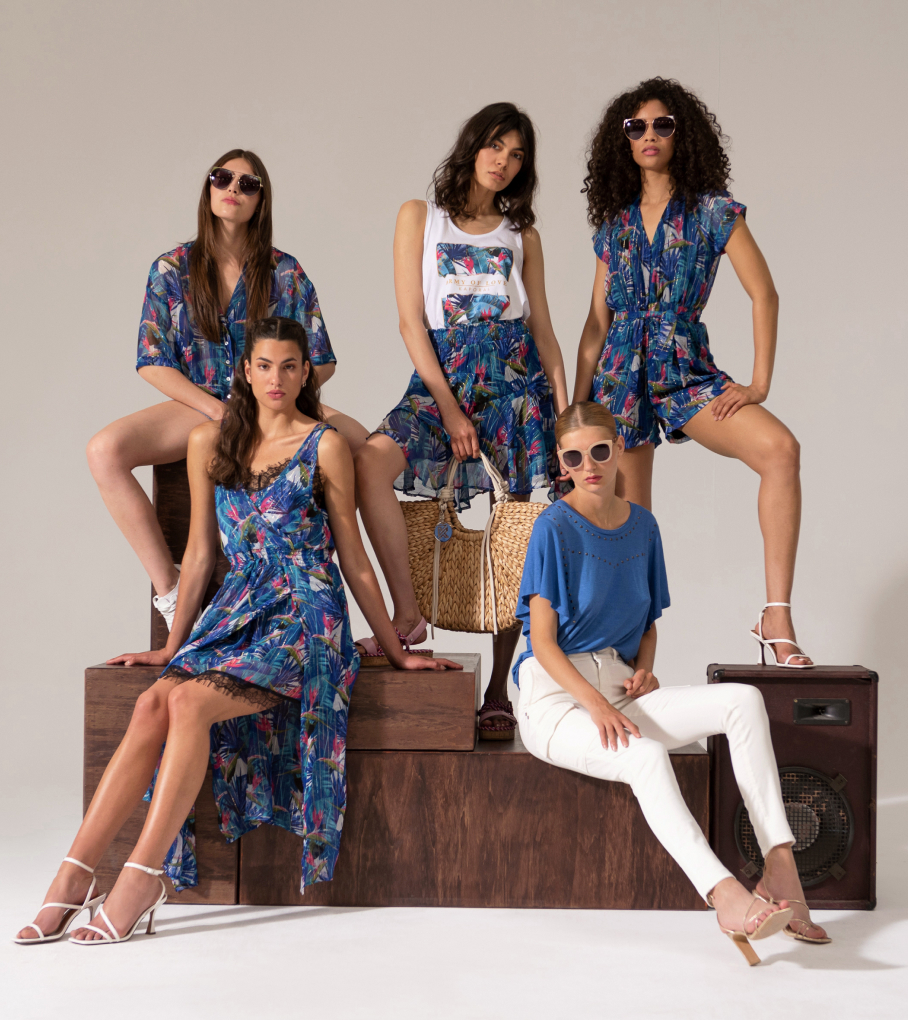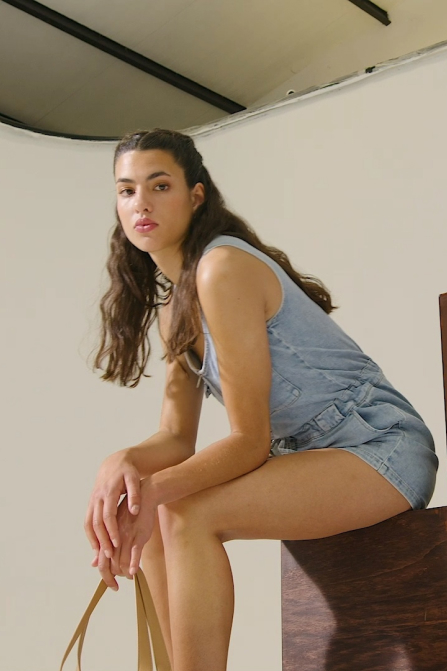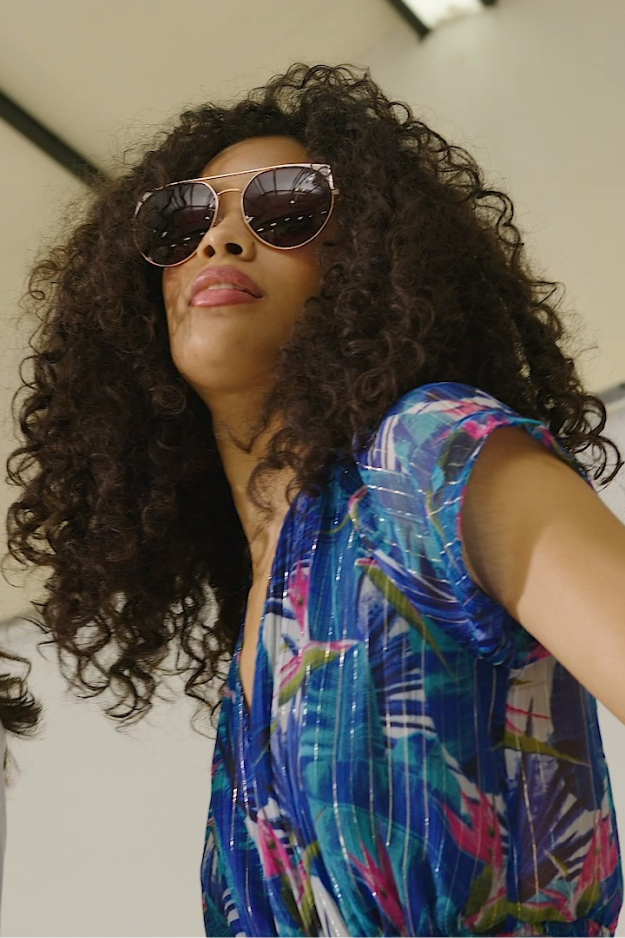 COCOON
This season, enjoy snuggling up in comforting and on-trend designs: joggers, hoodies, safari jackets and more make up this "jogness" wardrobe inspired by military and vintage styling. Fleecy pieces that are soft and attractive;stylish and snuggly.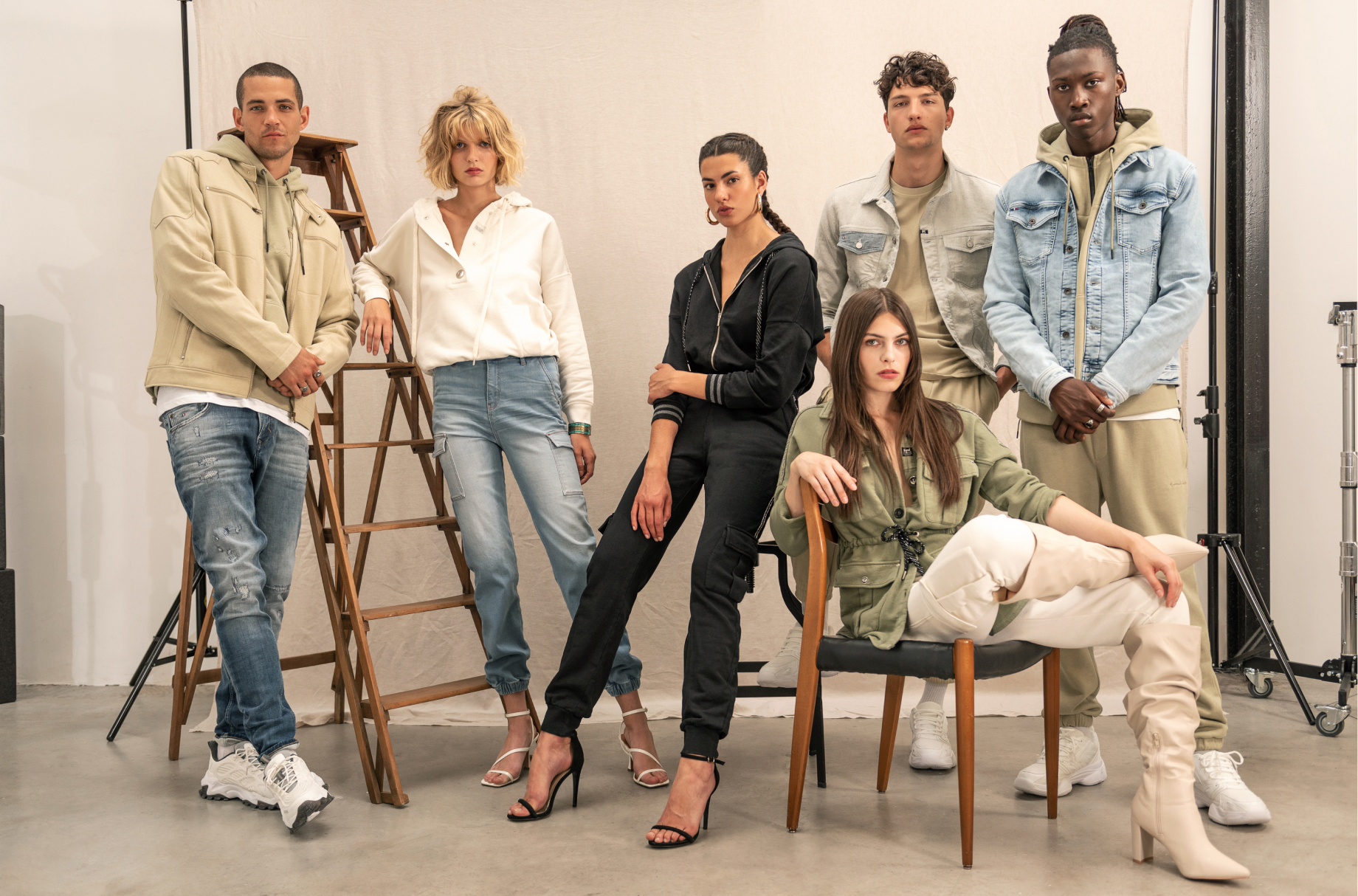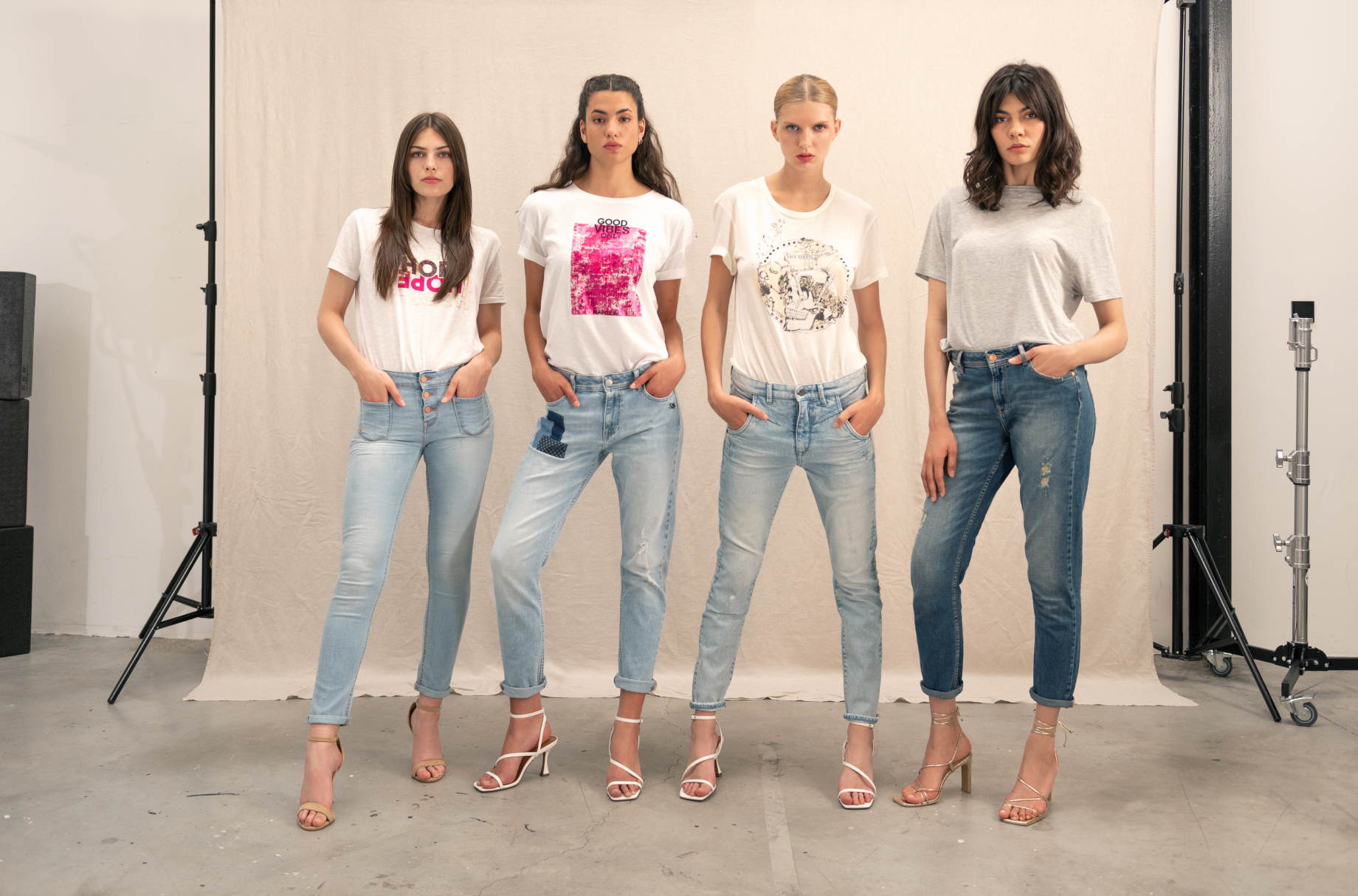 The SS22 Denim Collection 
has feminine shaping, attractive fabrics 
and is environmentally conscious.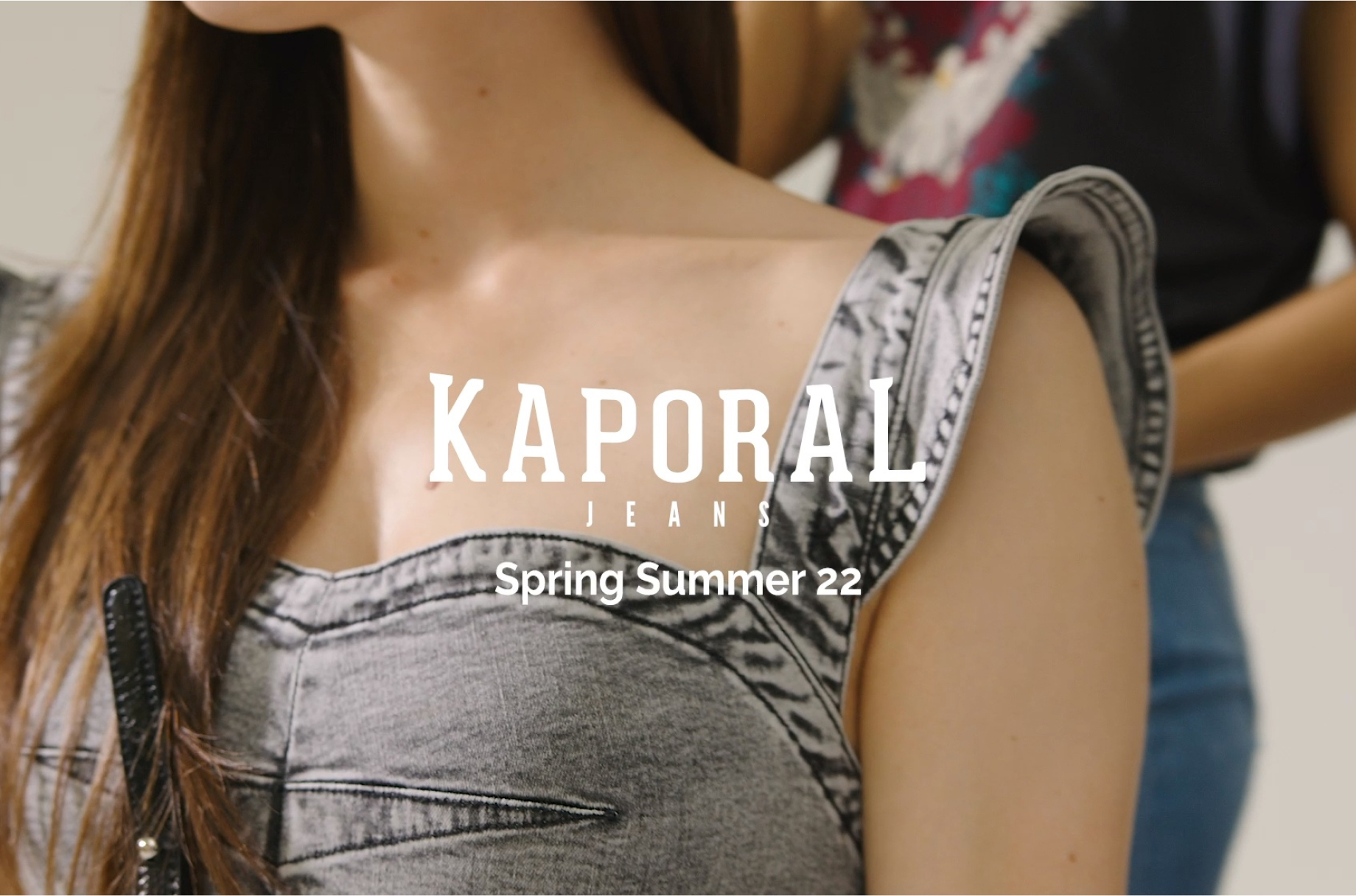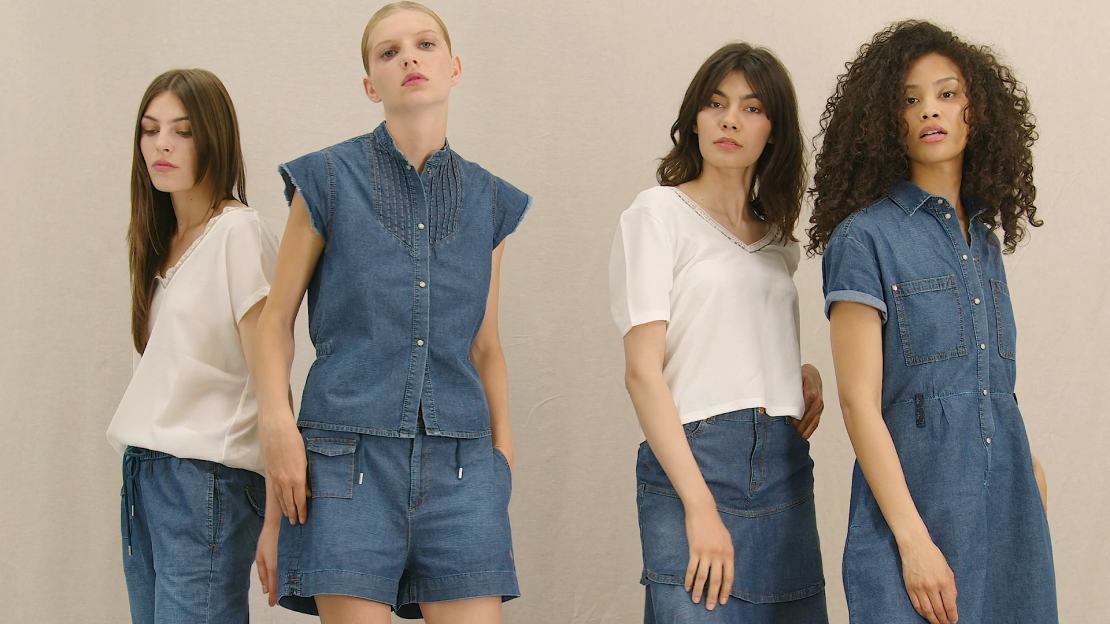 This season, we've decided to put hemp in the spotlight: it's hard-wearing, durable and uses less water.The lightweight indigo capsule includes chinos, Bermuda shorts, a top, a nurse dress and a ruffle skirt.

New shapes enrich the collection: 
flares, bootcut, straight, skinny high waist, boyfriend slim-fit... 
Looser fits for a "quirkier" look.

Finally, our signature detailing appears on the back pockets with cutouts, lace, patches, laser effects and other decoration...
to make your jeans totally unique.