LOOKBOOK
WOMEN SS2021
Let me take you on a trip.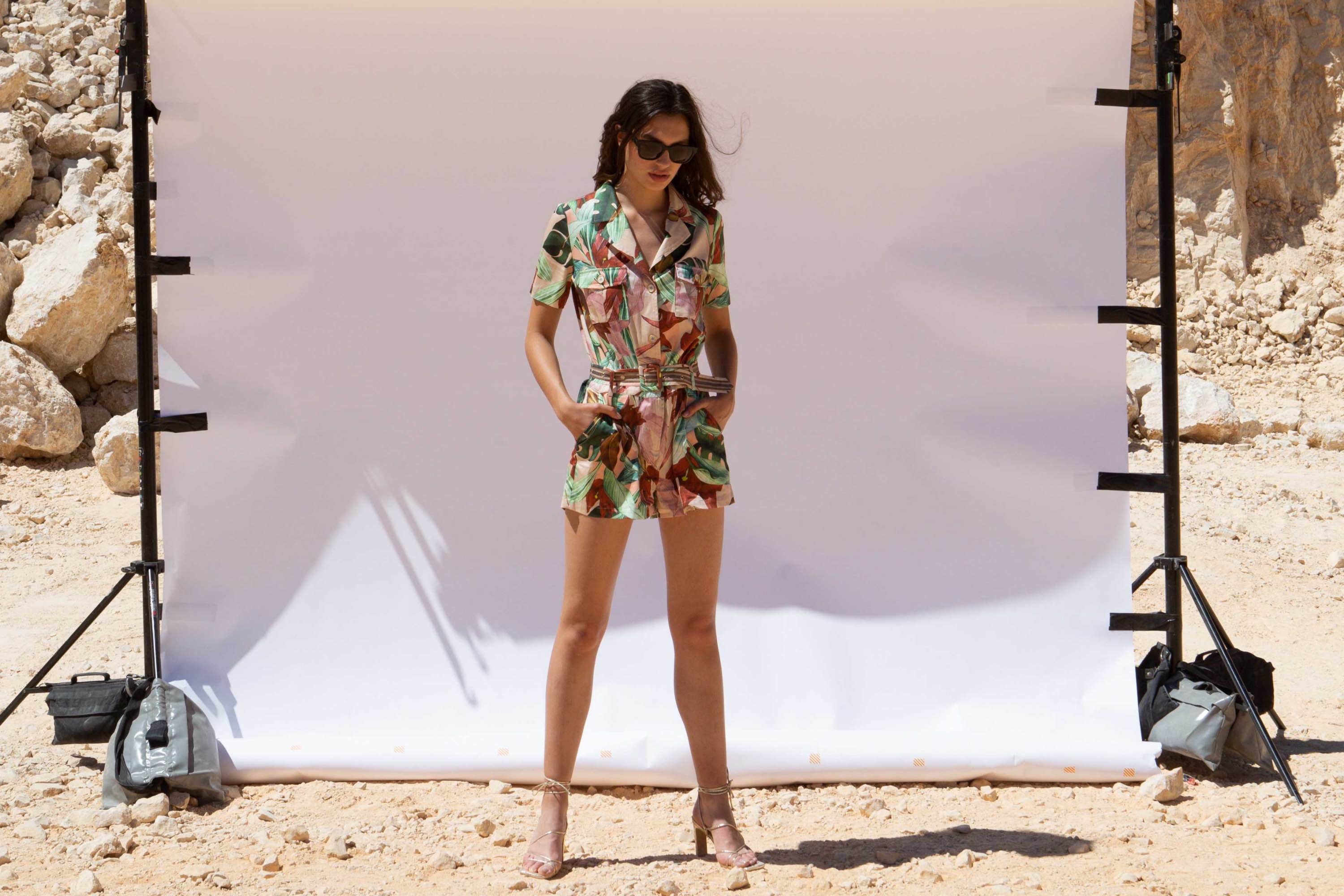 This line also runs through a wide range of colours: the pastel wardrobe gradually intensifies, progressing to warmer, deeper colours. Denim has also reinvented itself, in natural earthy tones.

Follow us as we embark upon this nomadic adventure, with a grunge-free 70s influence, where style codes intertwine, giving rise to sensual and enchanting silhouettes.
A Bohemian and at times nonchalant journey (hazy skirts, oversized knits, tropical prints, bleached jeans), but more adventurous, heading off the beaten track established by others that have gone before (leather, suede-effect, safari jackets, jumpsuits, patched denim skirts)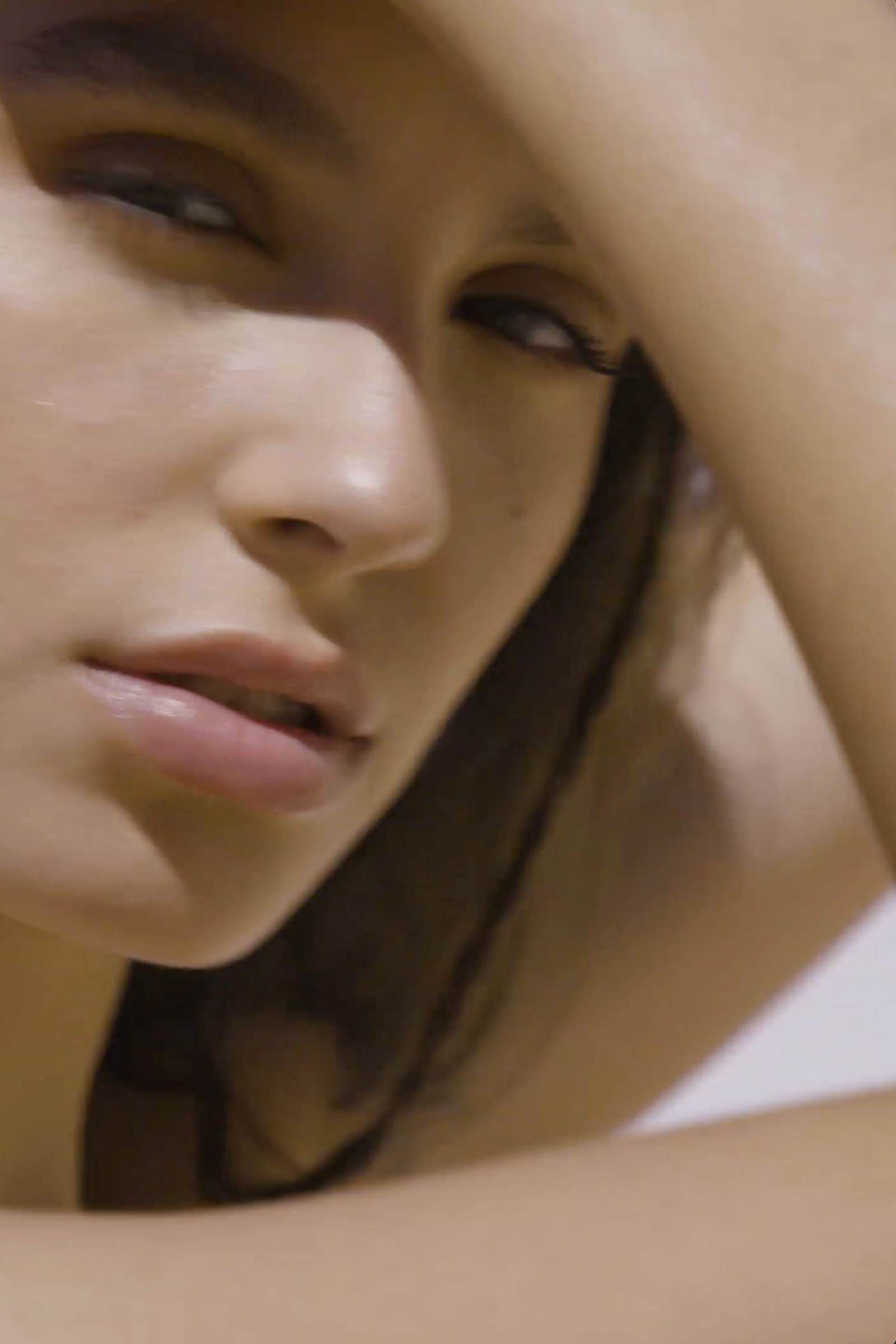 NOMADIA.
A biker-style jacket combined with the flouncy Joya skirt, bringing together rock and ultra-feminine styles. This first look sets the tone for our first theme. We get straight to the heart of the matter, with a glam rock, nomadic, mix and match look. Within this movement, you will also find leather softened with a flamboyant raspberry print, or the perfect drape of a khaki jacket over some flowing harem pants. Bold yet sophisticated pieces, ready to step up to the plate.

On the denim side, we evoke the style of the 70s with the Lilo slim jeans with floral embroidery, or indeed the boot cut of the Lucky, with its patch pockets to the front and visible button fly. Another must-have within this denim wardrobe, the Lima shorts and their 80's stone wash: a Bermuda cut, with a wide, rolled hem, but a sexy, smocked finish at the waist. The little added detail? Studs and buttons in turquoise stone.
MILITARY
DUNE.
The journey is stepping up a level. The light is getting stronger and stronger. A range of colourful whites softens the neo-military wardrobe. After a hot day, you trade your desert or all-denim jumpsuit for a long, off-white dress, slipped on beneath an oversized pullover. In this second theme, we revisit "army" pieces, adding a touch of sensuality and glamour. Shirts and chinos line up alongside blouses and prints. The key look for this wardrobe? A biker-style jacket/mini skirt ensemble in patchwork suede: bold and graphic

For the denim collection, the nomadic style embarks into new, environmentally friendly territories. The Bleu Impact range is expanding, and among the new additions, the Lise slim jeans. In recycled organic cotton, its colour is obtained from natural clay, which gives it its unique colour. Adorned with metallic studs beneath the front pocket, it embodies the modernity that is so prevalent this season.
--- LET ME TAKE YOU ON A TRIP --- LET ME TAKE YOU ON A TRIP --- LET ME TAKE YOU ON A TRIP --- LET ME TAKE YOU ON A TRIP --- LET ME TAKE YOU ON A TRIP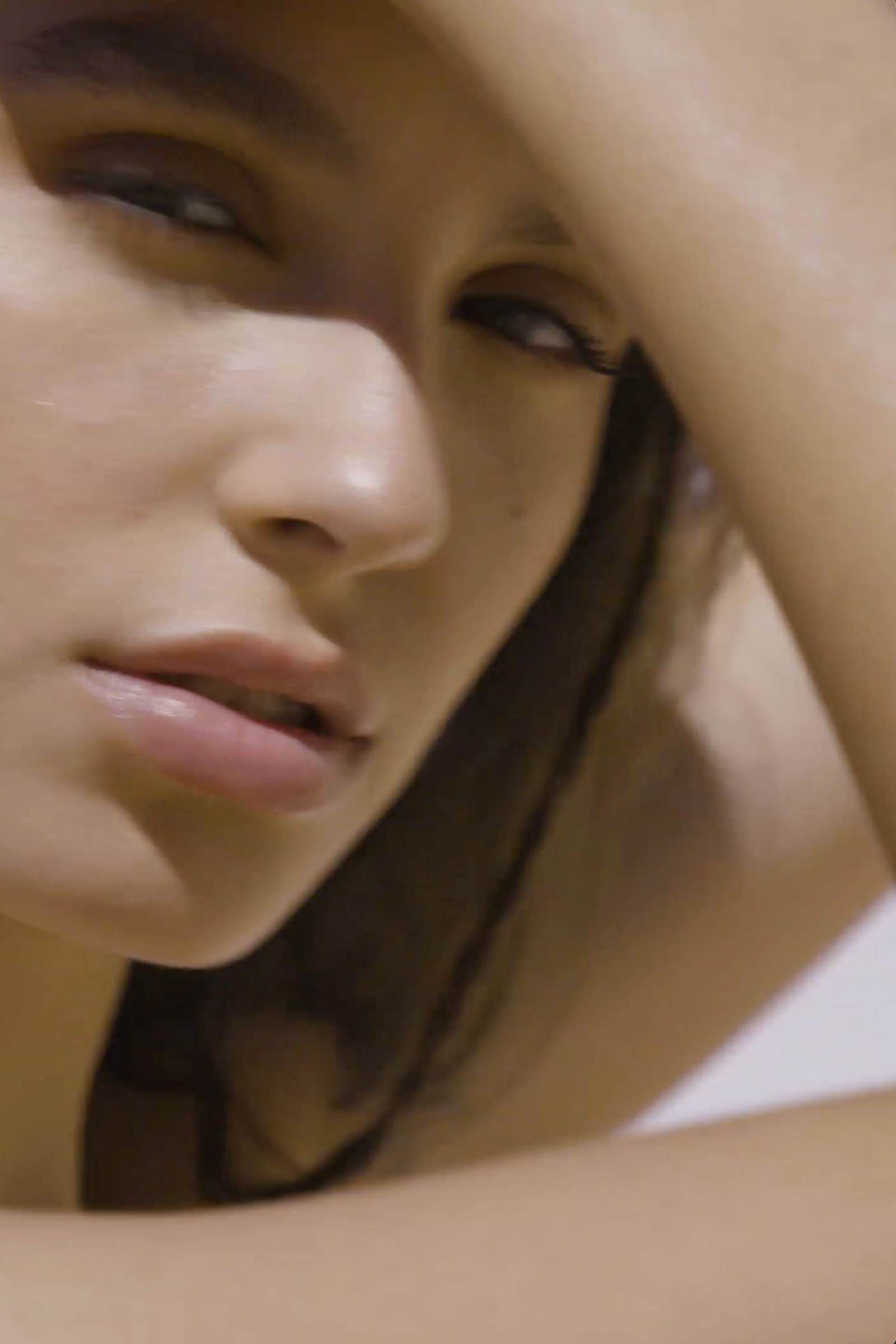 FULL

MOON
PARTY.
This is where the journey reaches its climax. Beneath the full moon, bodies relax and get ready to dance the night away.

Barefoot in the sand, the tropical motif shorts and neo-hippy jumpsuits come out to play. Emerald green serves as a common thread running through this fun, light theme.

The journey may come to an end, but the party is only beginning.