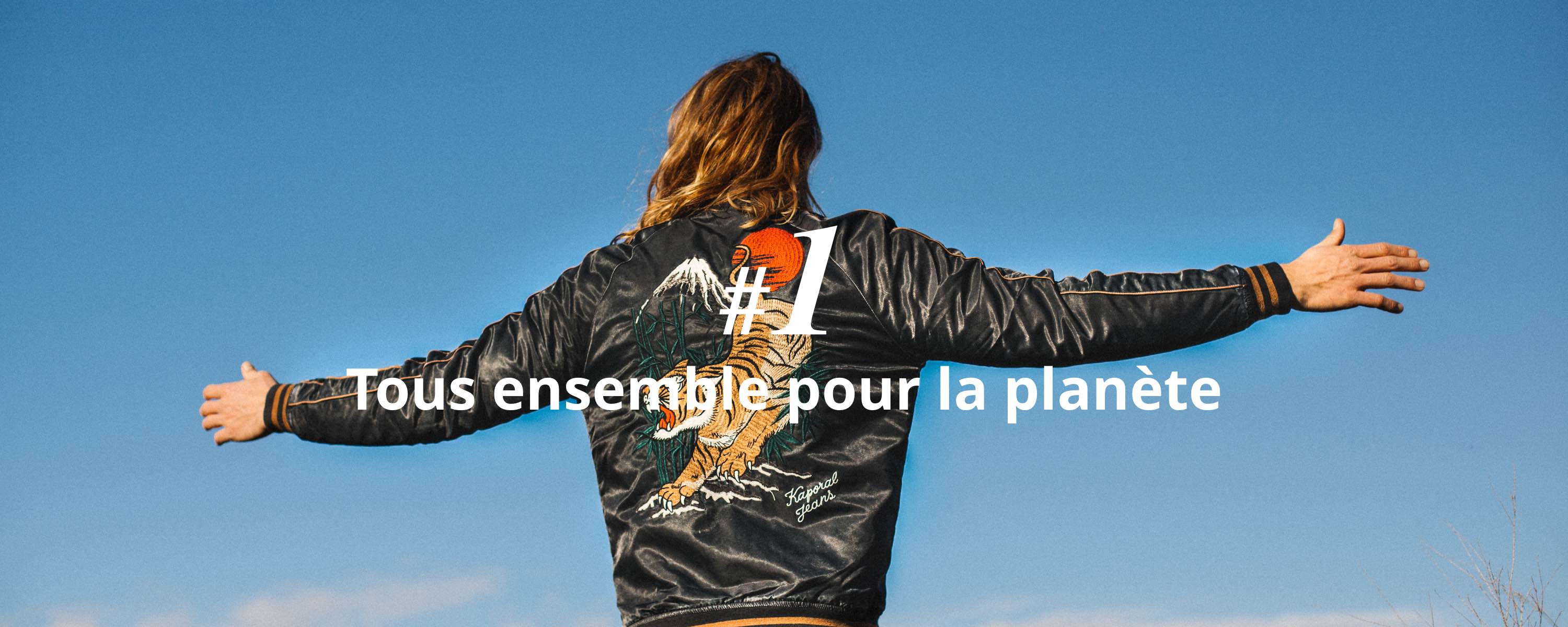 "Putting
our commitments
at the heart of our
corporate vision"
While we may have boundless energy at KAPORAL, we don't like to waste it!
We want to mobilise our employees, our suppliers and our customers, we want to get everybody on side and engage in concrete actions for the planet.
KAPORAL has one ambition:
"Clothing the generations who want to change the world"
, and this is the deeper meaning we want to give our business, it's the soul of our brand that is awakening. In 2020, we're going further and higher, and getting stronger. We want to clothe the new and positive generations, the ones that get involved and are committed, the ones who believe! And we share this inspiring vision with all stakeholders, and all those who come to KAPORAL from near and far.
In 2020, KAPORAL became part of an international movement by signing the United Nations'
Global Compact
Pact that encourages companies around the world to adopt a responsible approach towards human rights, working conditions, the environment and combatting corruption. As a member company and one that is always on the move, we are committed to
making progress
each year in each of these four target areas through a transparent annual report.
Our 2020 commitment
Signing a partnership with the UN Global Compact and Contributing to the Sustainable Development Goals (SDGs), including: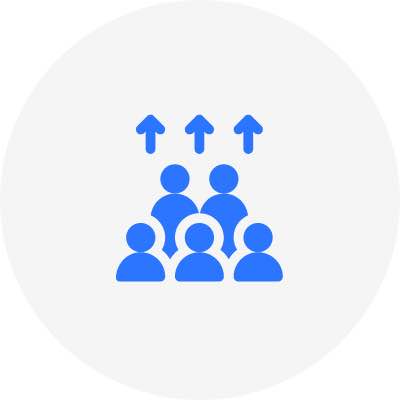 Decent work and economic growth (8)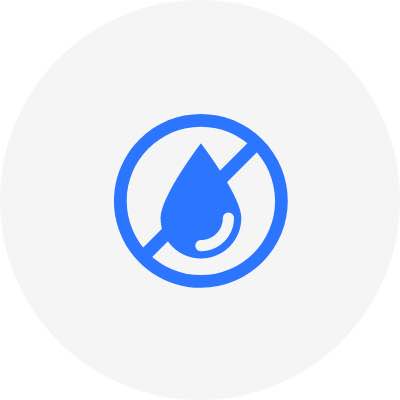 Sustainable consumption and production (12)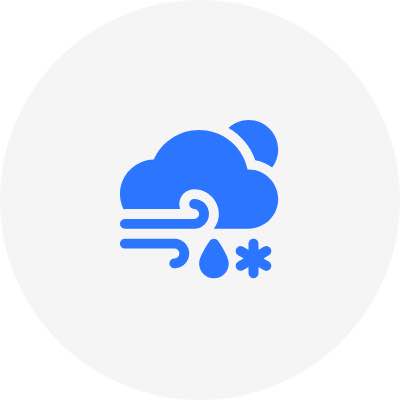 Climate action (13)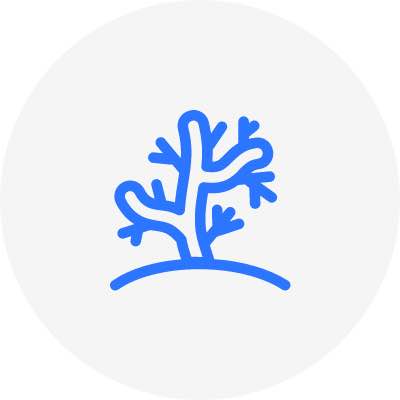 Life below water (14).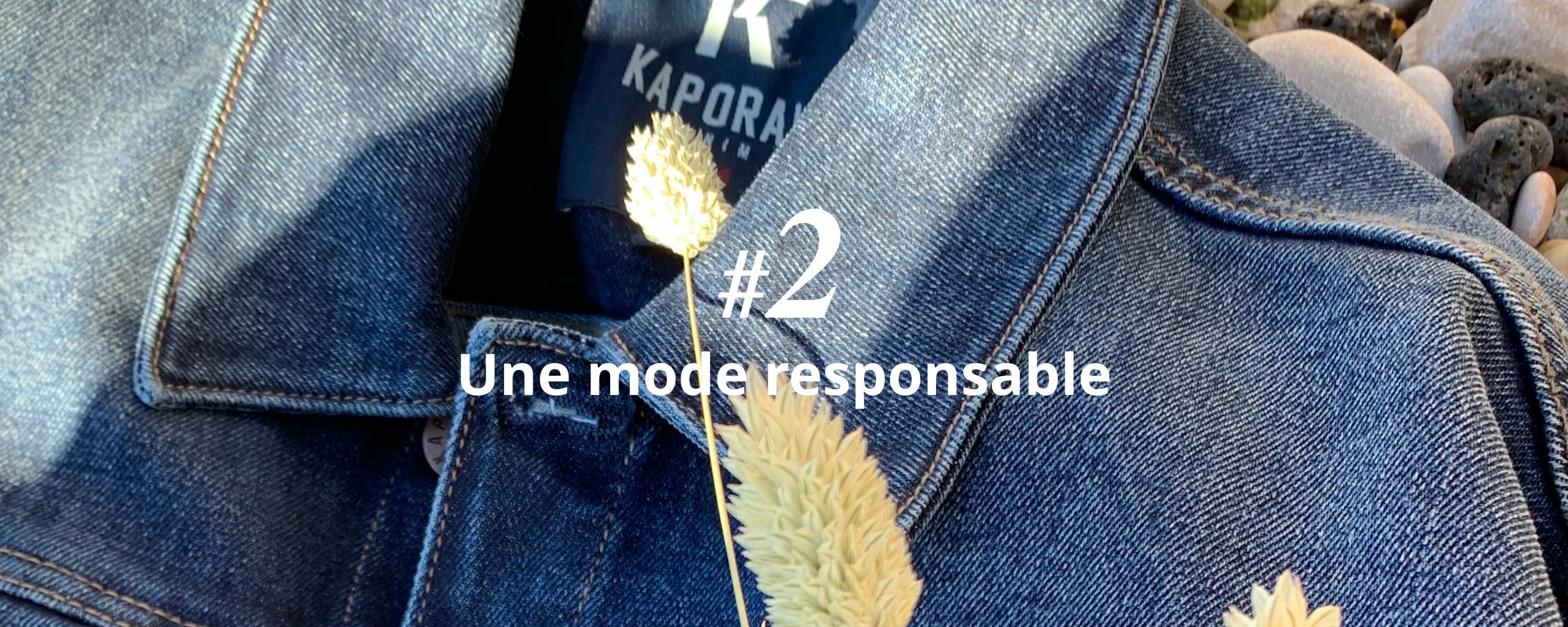 Creating
garments with a smaller
environmental footprint
We are obviously aware of the environmental impacts
associated with the manufacture of textile products. In 2016 KAPORAL decided to reduce its ecological impact and we will be making even more effort on this front in the next 3 years.
Bleu Impact: Reduce your footprint, not your impact.
The Bleu Impact programme we launched in 2019 is all about our vision of environmentally friendly denim. Jeans that respect natural resources, especially water. At each stage of the design and manufacture of our Bleu Impact jeans, we are committed to producing better: from the origin of the fibres to the indigo dye, we opt for processes that use very little water,
recycle cotton and polyester fibres
, and that eliminate micro plastics from our jeans.
Kaporal "Rachète et Recycle Ton Jean" (Kaporal Buys and Recycles your Jeans)
We are perfectly balanced between recycling and upcycling. Since 2014, our Kaporal Recycle Ton Jean initiative has enabled us to
repurpose
old jeans by collecting them in our stores (1 donated pair of jeans = a voucher for €20). The jeans are then
recycled
into thermal and sound insulation thanks to our partner Le Relais or
upcycled
by using the manufacturer 13 A'TIPIK's job integration workshops in Marseille.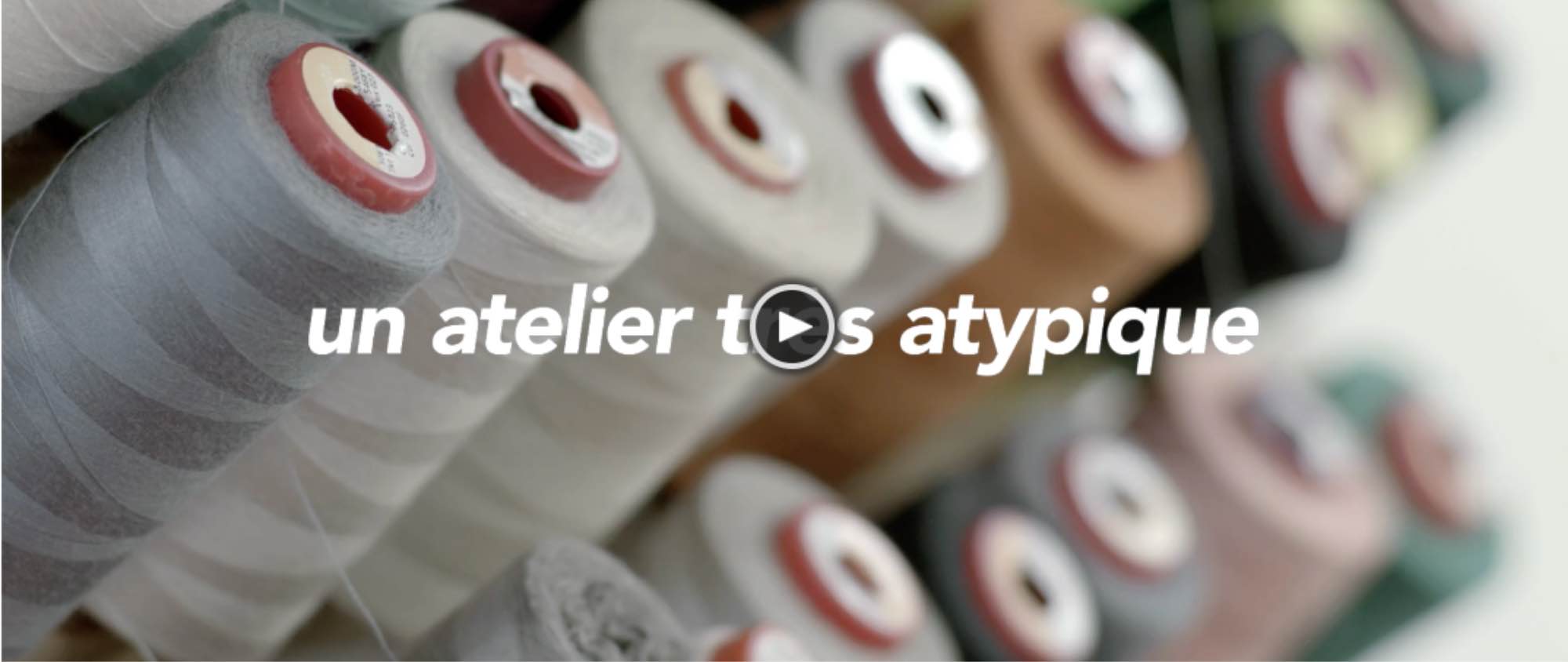 KaporalVintage.com: our new secondhand clothing website
Because it's no longer taboo to buy clothes that others have worn: in 2019, more than a third of French people bought secondhand clothes. Because our Kaporal Addicts want to swap and discover
new
products from our past collections and wardrobes. We also wanted to offer our community their own website, giving the garments they own a
second life
through an easy-to-use purchase and sales platform.
Our 2020 commitment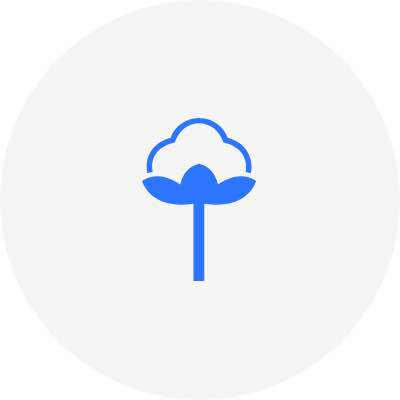 Offering a 30% discount on Bleu Impact jeans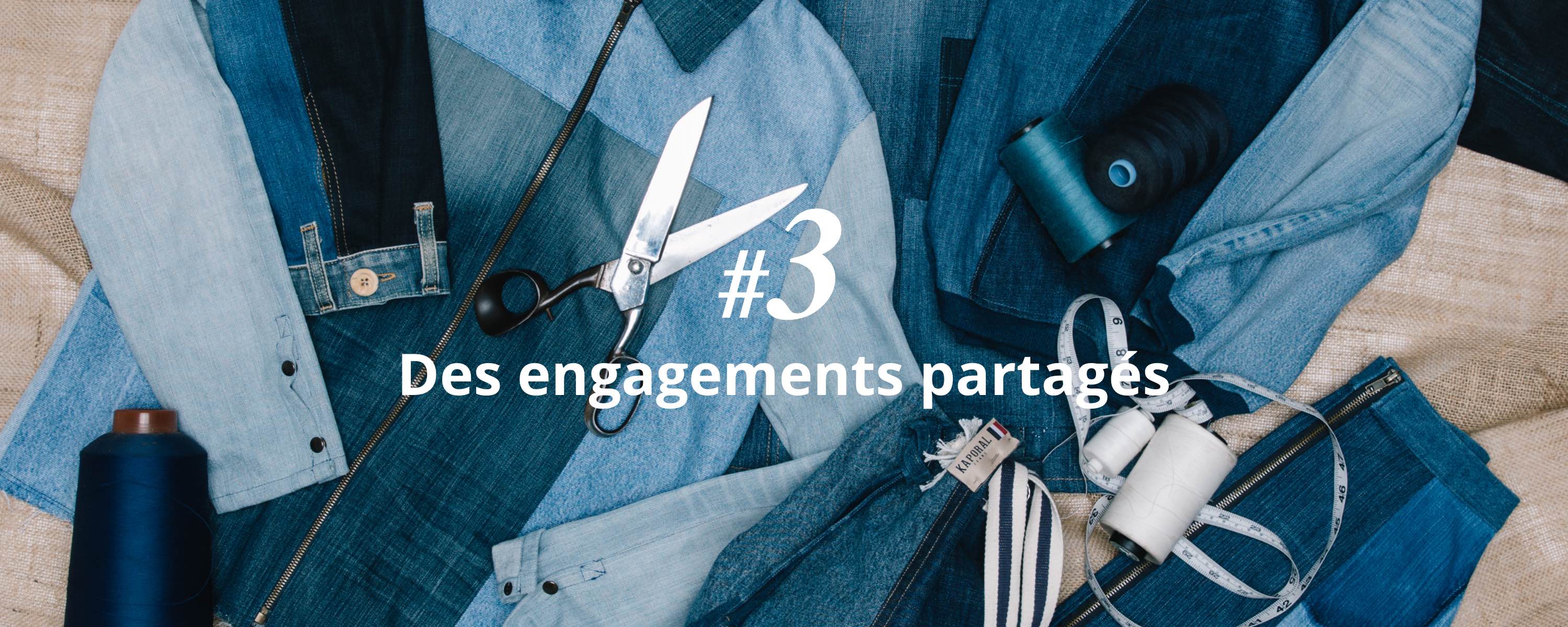 "Guaranteeing
a responsible
and
civic
supply chain"
Wearing a KAPORAL label makes sense.
Our suppliers are at the heart of our business and we work with them for responsible sourcing, just like we feel it is equally important to share our values, right down to our points of sale which create that vital link with our customers.
KAPORAL
unites and involves
its factories and suppliers in the great adventure of sustainable development. This is what we achieve through a
responsible purchasing
process: we inspire our suppliers, and encourage them to
improve
their social and environmental practices as well. We actively choose
innovation
through partners who find solutions for the world of tomorrow with clean products for the manufacture, assembly and processing of clothing textiles.
To ensure that our factories respect high levels of
social and environmental commitment
, KAPORAL is launching a process with a series of audits for its suppliers designed to assess them,
support
them and help them grow by innovating alongside them. These audits will be conducted by our teams and by trusted third parties and will be based on an international benchmark to attest to the factories' societal performance.
As an extension of our more
responsible sourcing and manufacturing approach
, initiating the relocation of part of our production to France is very important to us.
Alongside Jean de Nîmes, KAPORAL is taking up the challenge of
relocating part of its clothing production to France and thus rekindling the history of
Made in France
jeans in its original
Mediterranean
setting. KAPORAL stands out from the crowd more than ever with the "cocorico" line, launched in 2017, and which has called on the expertise of multiple
French regions
over the seasons.
discover Jean de Nîmes
Materials used for store furnishings are trending more and more towards the Made in France ethos, with products like Jean de Nîmes. We work with
certified and innovative
furniture suppliers who use French materials with
expert craftmanship
to furnish our KAPORAL Made in France stores.
Our 2020 commitment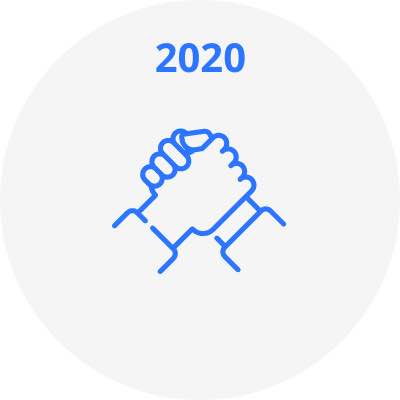 100% of our suppliers have signed our responsible purchasing charter.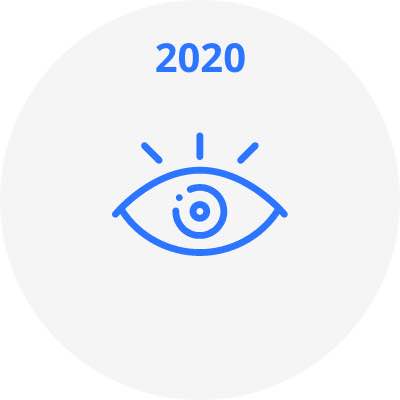 Making our commitments visible in stores and on our e-commerce site.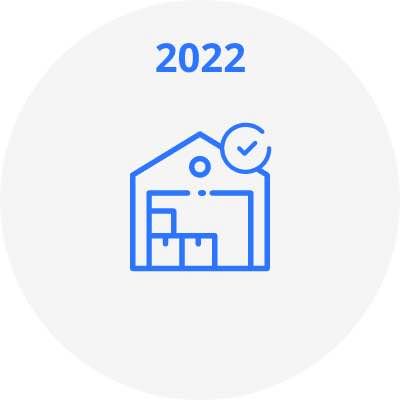 100% of our suppliers have been audited.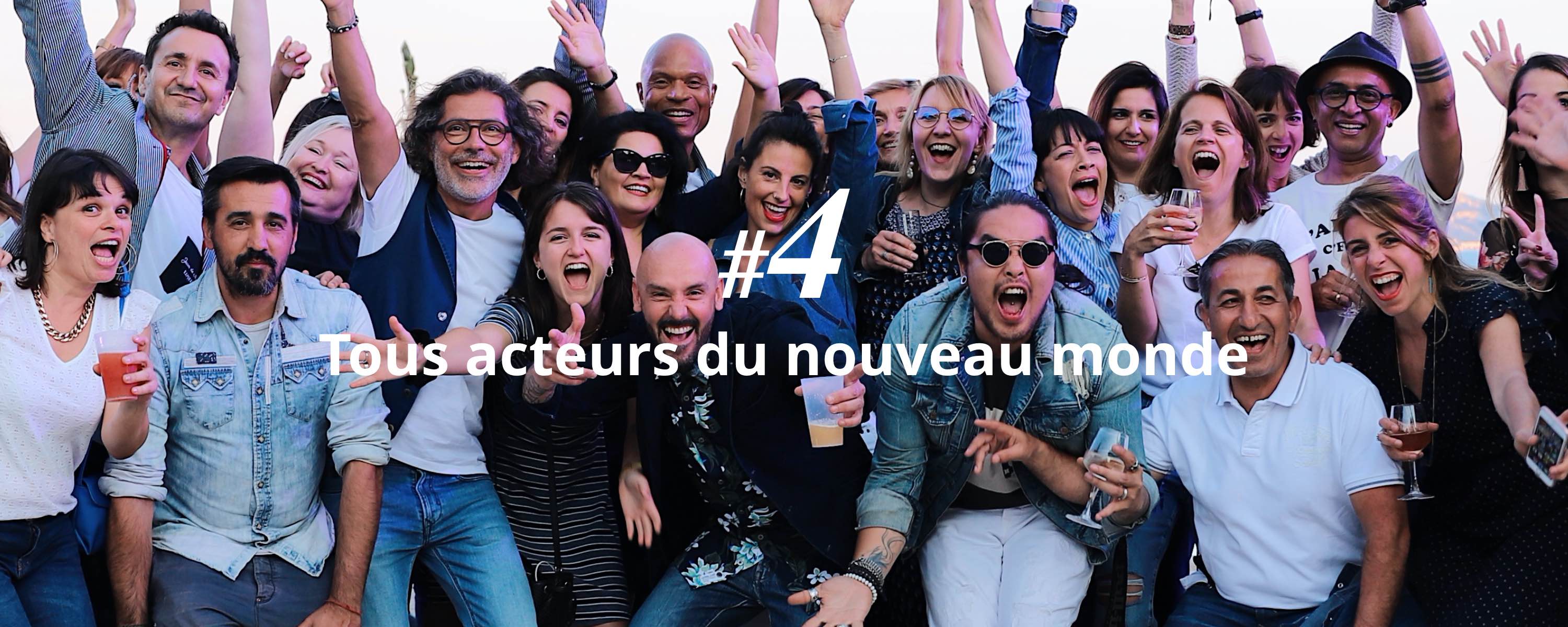 "Building
a responsible
business,
alongside our
employees"
We need everyone to join us on our adventure!
Between our headquarters in Marseille and our network of stores across France and around the world, KAPORAL relies on both employees and the "KAPORAL attitude" to build a responsible and committed company.
Actively committed employees:
that's what we like. Since 2014, KAPORAL has fostered a true culture of belonging,
"Be KAPORAL"
, among its employees to create a dynamic where everyone contributes individually and collectively to the company's influence. But that is not enough; we want to make our employees real
ambassadors
for change, so that everyone is mobilised and involved in the company's corporate transformation. They represent us, so they need to convey
our 5 flagship values
loudly and proudly, the same values that are supported by the management committee and acclaimed by our employee working groups:
A pioneering spirit
KAPORAL became one of the biggest French jeans producers thanks to its pioneering spirit.
This pioneering spirit is all about creativity, curiosity, taking the initiative, questioning everything, and also the ability to be agile in all situations. We are never afraid to be the first... in fact, that's exactly where we want to be!
The human dimension
Men and women are at the core of KAPORAL's success
Everything begins with a simple smile, knowing how to listen to others, and helping each other; all fundamental to the joys of living together. Human warmth is expressed at KAPORAL in sharing and discussion between colleagues – wanting to be of service, having a team spirit, showing respect for everyone at work and accepting diversity and differences.
Ambition
KAPORAL is an avant-garde brand that knows how to make a difference, stands out from the crowd and creates a buzz
KAPORAL's ambition is collective and welcoming – willingness to learn, finding the means, suggesting ideas, challenging things and oneself, and developing and growing collectively. This also includes pride in building a communal project together, where everybody contributes through their individual professions and their own talent.
Responsibility
A positive and committed brand – that's the "KAPORAL Attitude"
We want to act responsibly by striving to ensure ethics, product safety and respect for human rights are at the heart of our business, and that this is reflected by both our partners and our employees. Commitment is part of our DNA, enabling us to foster a positive vision of the future.
Passion and fun
The KAPORAL brand's ethos is all about passion and fun
Being completely alive means being happy. We love what we do and we show it openly. Because you can be serious without taking yourself seriously, and sharing a good sense of humour paves the way to getting on well. All working together with joy and happiness: enjoy KAPORAL!
KAPORAL Marseille shows solidarity with the world:
Being committed gives work meaning! The Kap Ecolo initiative today numbers around a dozen employees who get involved through setting up environmental initiatives, mostly in our head office, including
recycling, energy saving or toy collection.
Our 2020 & 2021 commitment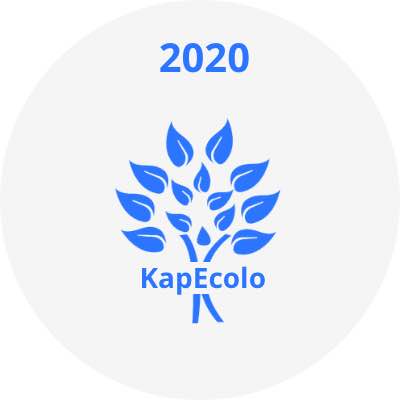 Extending the network of Kap Ecolo ambassadors at our head office and in stores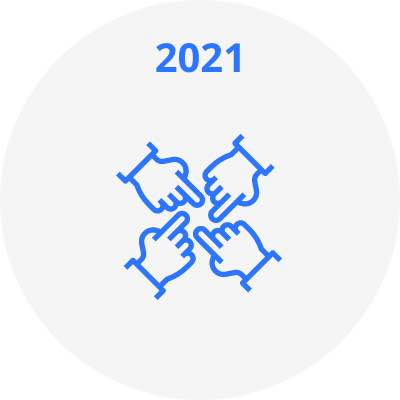 Implementing a solidarity action programme for employees at our head office and in stores
Committing yourself to help
When the Coronavirus epidemic began, Kaporal deployed an internal
emergency aid system for our everyday "heroes"
in the fight against COVID 19. Through this scheme, we do our bit, whether it means
equipping careworkers
with outfits for visiting their patients or more generally contributing to hospitals and research.
Companies in the fashion and luxury sector are mobilising as part of the
"Savoir faire ensemble"
group to manufacture essential products in the fight against COVID 19. KAPORAL responded to this collective's call by providing
4,000 masks
to Marseille's Hôpital de la Conception hospital and 1,500 masks to the Hôpital de Martigues hospital. We would like to thank our suppliers abroad for the help they gave on the distribution front in getting these to our caregivers.
As part of the
"Tous unis contre le virus"
, the AP-HP, the Fondation de France and the Institut Pasteur decided
to join forces
and mobilise their whole network.
KAPORAL has joined the alliance.
Through
financial donations
, we contribute towards an emergency fund that is used for researching a vaccine for the virus and that provides emergency aid to hospitals, healthcare establishments and associations on the ground that deal with insecure employment and social exclusion.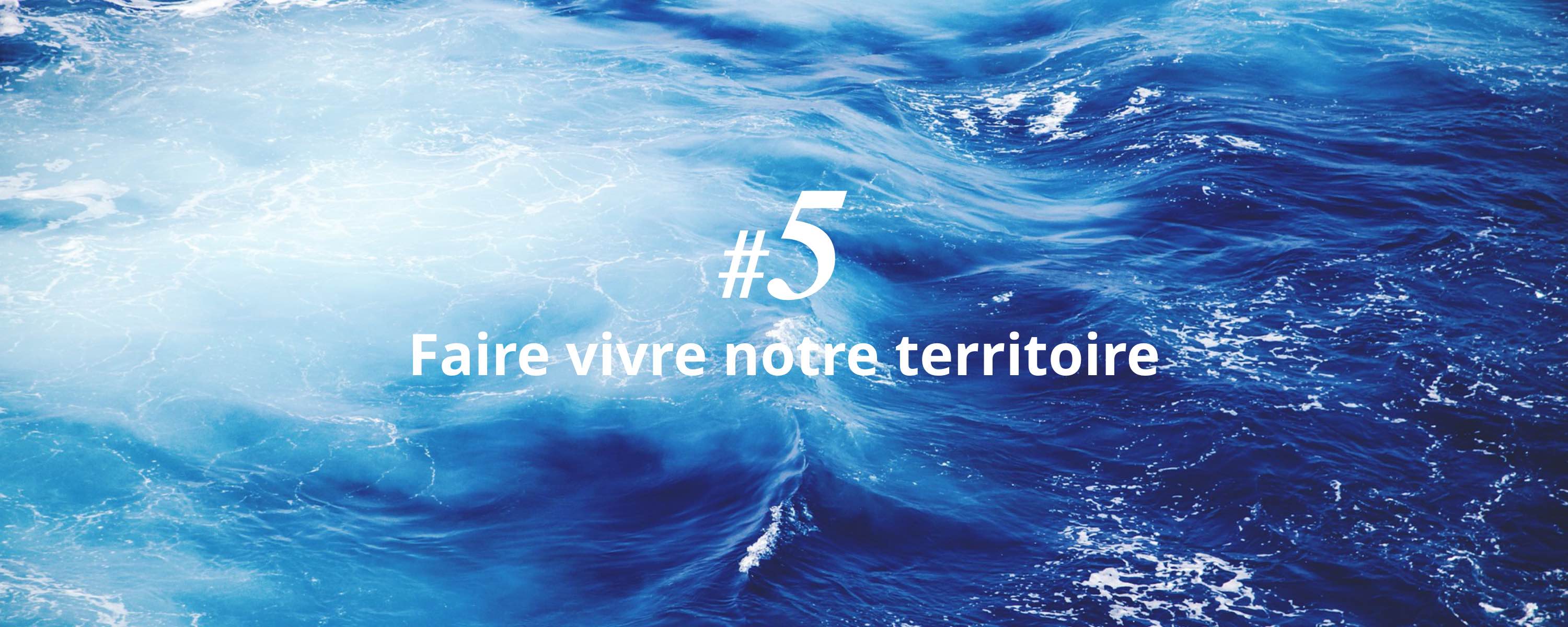 "Committing
and
anchoring ourselves
within our
territory"
At KAPORAL we have chosen to focus our corporate commitment on causes linked to our local history, our clothing business and our rebellious corporate culture!
Inclusion: supporting education and professional integration
If, through the influence of our company, we can help the younger people in the region and those in difficulties, as well as serving as a springboard for young people who cannot get their career started, then we do it without hesitation.
The Skola project, the
"company school"
that we run in Marseille, Lille and La Réunion in partnership with Les Apprentis d'Auteuil, enables young people who have dropped out of school and are entering the workforce to learn about fashion retail jobs.
By joining the "Télémaque" program, KAPORAL promotes equal opportunities in education from middle school onwards by supporting young people from poorer backgrounds who are deserving and motivated through the means of a dual
"company-school"
sponsorship. The aim is to enable the young people on the programme to pursue secondary studies later. KAPORAL employees work as
volunteers and get involved
outside of their working hours in this company project.
Support for young creatives
The essence of fashion is being creative. Our DNA ties us to
youth and audacity
, and is the reason we're committing to young people to help shake things up in
fashion
. We always want to invest in
start-ups
or encourage artists because we believe in young people and in all their
burgeoning talents.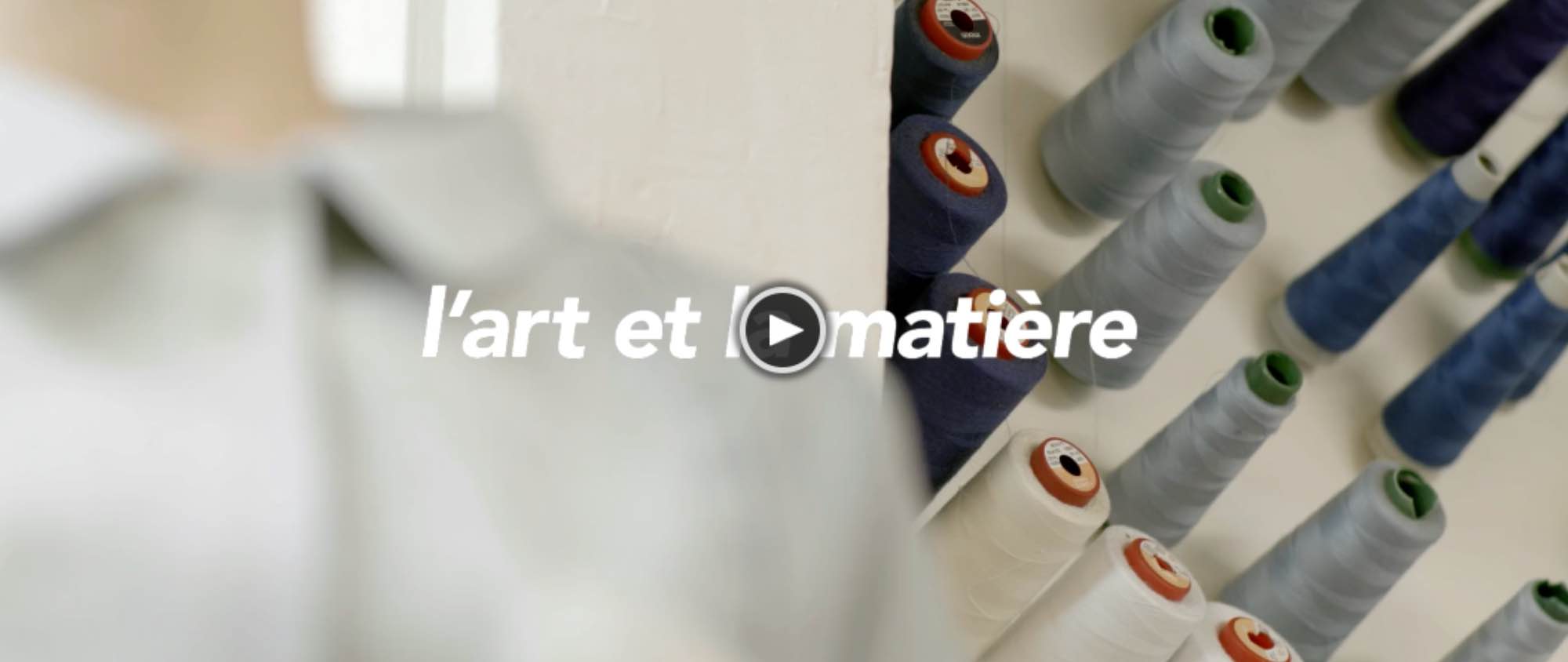 Protection of water and biodiversity
As a Mediterranean company, we are particularly keen to protect the oceans, coastlines and the Mediterranean. In 2020, Kaporal is getting even more involved with environmental projects, especially by supporting
"Planet Biodiv"
events and sponsoring the Top 20 Club's My Med challenge to protect biodiversity and the
Mediterranean coast.
Through our
desire to contribute
, Kaporal is also taking action to protect coral reefs via our store network by selling symbolic and meaningful items.
"Gifts For Change"
bracelets, as worn by Balinese villagers, are one our very first initiatives to support coral reef regeneration in Bali. Because coral reefs are the tropical forests of the seas, they represent 7% of the globe and are home to nearly 4 million species. They are just as essential as trees and we know that the loss of coral could lead to the collapse of extraordinary ecosystems...
Our response is NO, so how about you?
Our 2020 commitment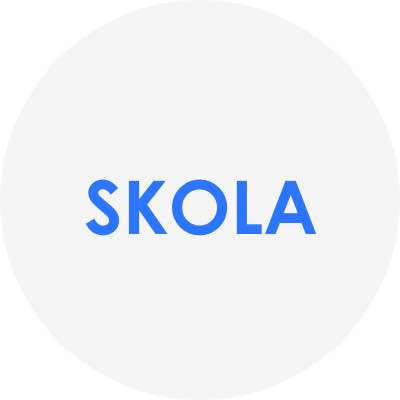 Continuing our many years of action in the sector of inclusion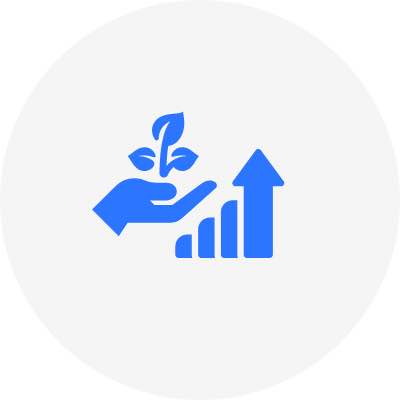 Accelerating support for young creative projects related to CSR issues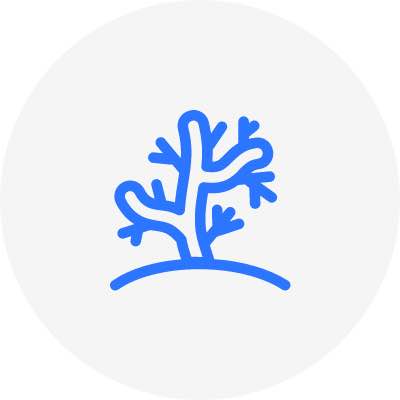 Initiating projects for protecting the Mediterranean Sea, coasts and oceans.